Sport & Activities
UNLIMITED FUN & ENDLESS ACTIVITIES INCLUDED
Over 60 Sports & Activities
Something for everyone!
A Club Med vacation also means 60 different sports to choose from! Make the most of your all-inclusive stay while taking advantage of our top notch facilities and professional sports instructors.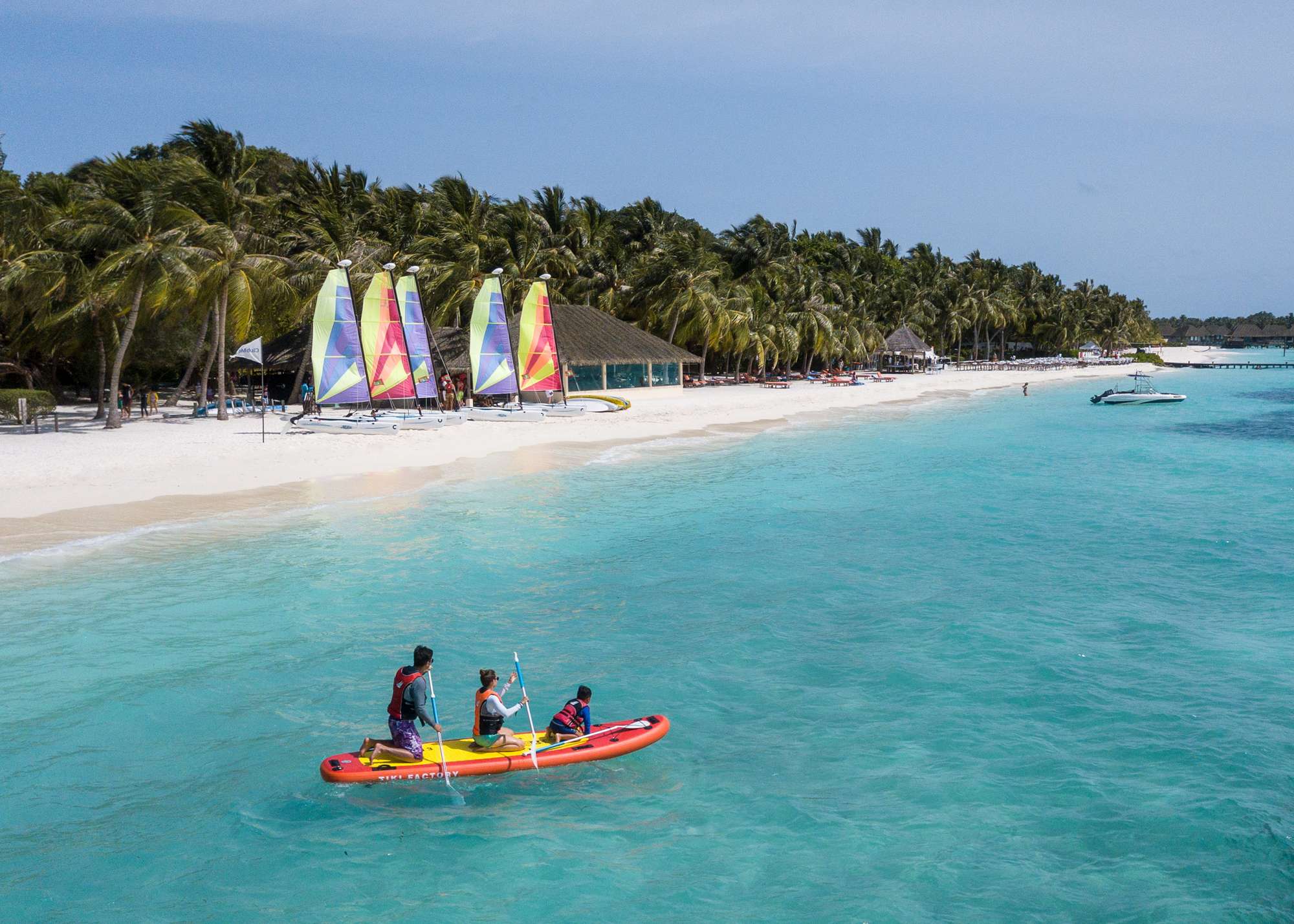 Try out new sportsComing to a resort near you
Fall in love with the trendiest sports and activities in the world's most beautiful locations. Discover our newest offerings:
🎾 Pickleball
Love racket sports? Try a hand at this rapidly growing sport inspired by badminton, tennis, and table tennis. Let the ball bounce before a volley is played to score points. Extend the game to more players in a doubles match for added fun!
Available in Punta Cana, Sandpiper Bay, Caravelle and Michès Playa Esmeralda
⛵ Stand Up Paddle Giant
Test your balance and team spirit in a new way: the Giant Stand Up Paddle! Gather family or friends and help each other paddle through the water as you explore the resort's natural surroundings.
Available in Punta Cana, and Michès Playa Esmeralda
Dive into a world of discovery
Enjoy aquatic activities in the most stunning bodies of water
If you are looking for a unique scuba diving vacations or discover new water sports, Club Med is perfect for you. Dive into the world of diversity and discovery. Experience a whole range of water sports: sailing, windsurfing, water-ski & much more.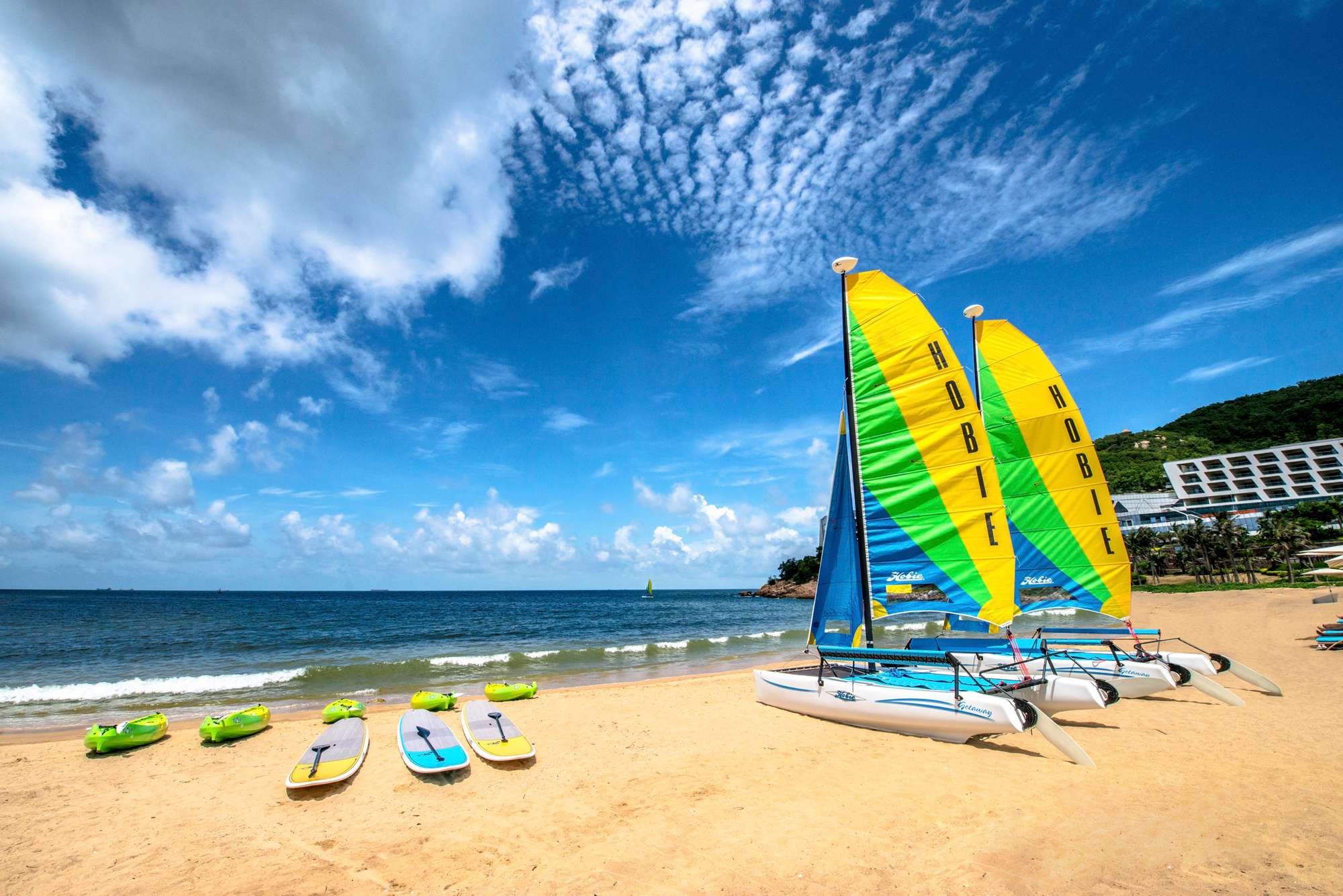 Unlimited Sailing
Sail the most beautiful waters
Club Med invites you to sail in over 30 different Resorts. Come and sail with us on monohulls or catamarans, whether you're a first-time sailor or an accomplished skipper.
• From 11 years old
• For every level
• In groups or solo depending on your level
• Lessons included
Unlimited snorkeling
Right from the shores or on a short boat ride
A diving mask, flippers and snorkel are all you need to discover the wonders of the coral gardens and protected underwater reserves, in the world's most exceptional natural environments.
Learn more about snorkeling
Scuba Diving*
Discover an underwater paradise
With state-of-the-art equipment and qualified instructors, discover an incredible aquatic paradise. Your children can also enjoy the wonders of the underwater world in total safety with our "First dive" packages.
• From 8 years old
• For first timers and experienced divers
• Dive with a group or alone for the advanced divers*
(*activity at extra cost)
DISCOVER SCUBA DIVING VACATIONS AT CLUB MED
Experience new sensations during your all-inclusive vacation! We offer classes* and lessons, so you can experiment the thrill of back rolls, front rolls and other acrobatic tricks in these two exhilarating sports. Escape to our waterskiing and waterboarding resorts.
DISCOVER CLUB MED BUCCANEER'S CREEK, MARTINIQUE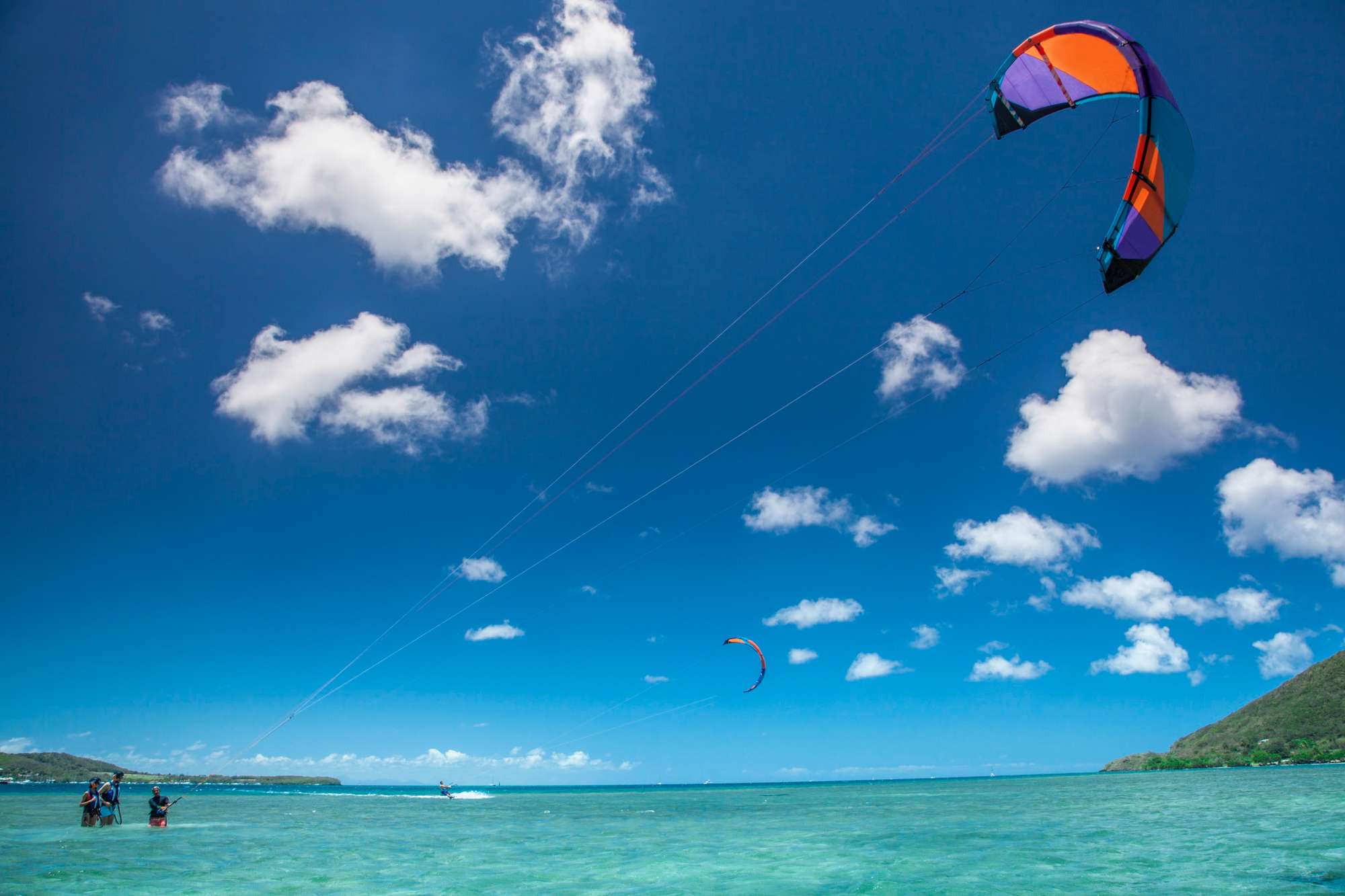 Kitesurfing*
Looking for new sensations?
Whether you call it kiteboarding or kitesurfing, here at Club Med we offer private or group kitesurfing lessons. Kitesurfing is a one of a kind sport that will leave you wanting more, call us today to see why kitesurfing has been growing in popularity. Enjoy this activity during your vacation with us!
(*Available at certain resorts only, at extra cost)
And so much more water sports INCLUDED!
that everyone can enjoy
Take advantage of your all-inclusive vacation to try new sports and activities! Paddle board, windsurfing, canoe, surf... Everyone can try.
• Paddle board
• Windsurfing and Funboarding
• Surf & kitesurf (at extra cost)
• Canoeing & kayaking
• Swimming
• Water polo
• Aquafitness
Our selection of all inclusive resorts with Water Sports: