Club Med Québec Charlevoix
Sales now open!
Introducing our upcoming Resort in Canada
The 1st mountain Club Med Resort in Canada
A 4§ resort with an Exclusive Collection space.
Discover our new all-inclusive resort in Quebec Charlevoix, a beautiful vacation spot for families, couples, and friends. Experience the best of ski, sports, and Quebec culture, with a twist of Club Med spirit.
Book now your all-inclusive ski vacation in Club Med Québec Charlevoix
See more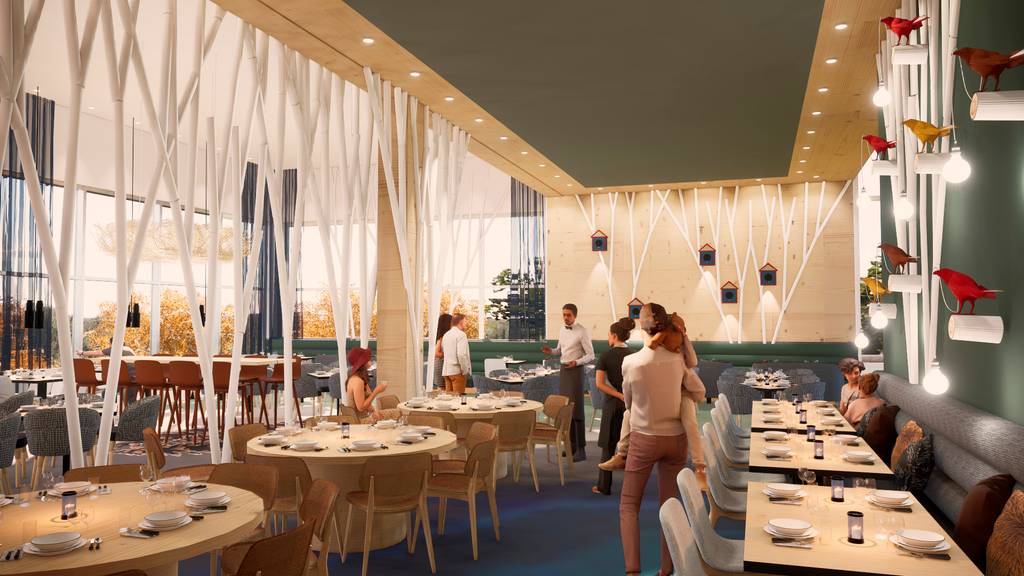 Club Med Québec Charlevoix offers a one-of-a-kind vantage point at the heart of the Charlevoix region: built between the river and the mountains, this Resort will offer you an incredible view of the mountain.
NEW! The first sneak peek at Club Med Québec Charlevoix's unique restaurants
Enjoy the finest buffet in an atmosphere inspired by the food halls and large local market. Each of the dining rooms celebrates food by representing a different way of gathering food in our gastronomic history.
Beneath exposed wooden beams, discover an intimate restaurant and a large central bar topped with huge branches. The atmosphere is hushed, the chairs and love seats are comfortable, and the view of the river is breathtaking!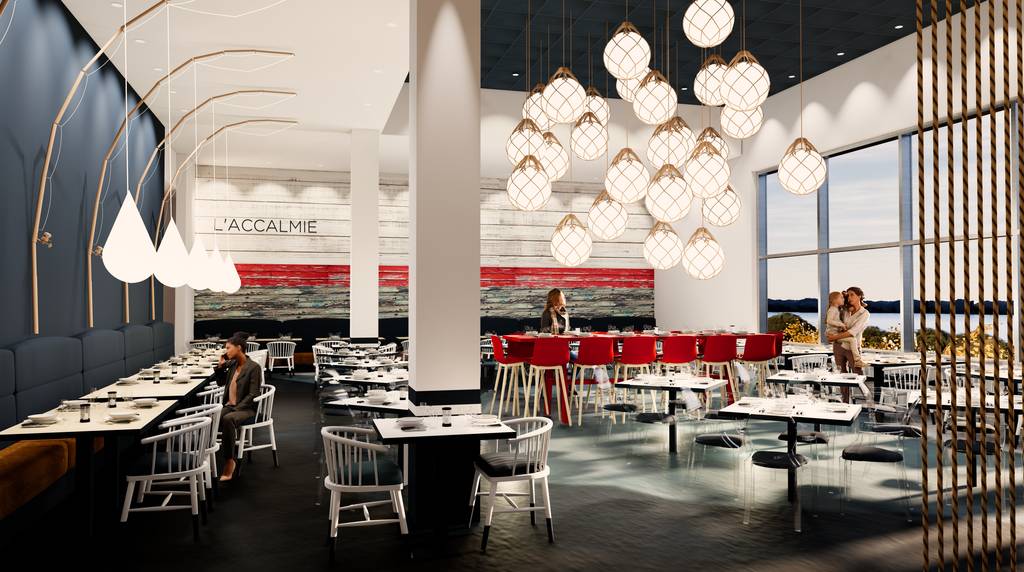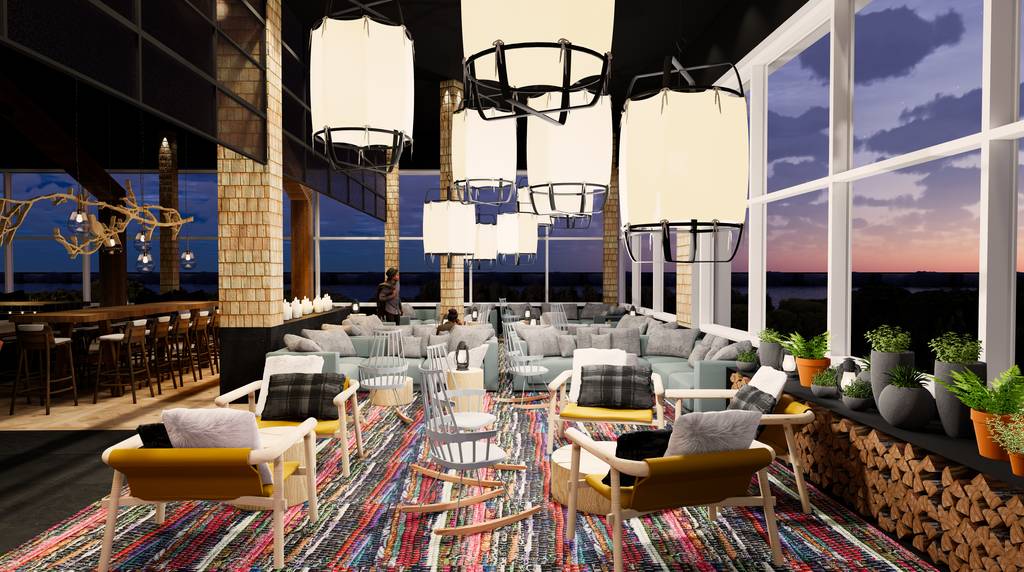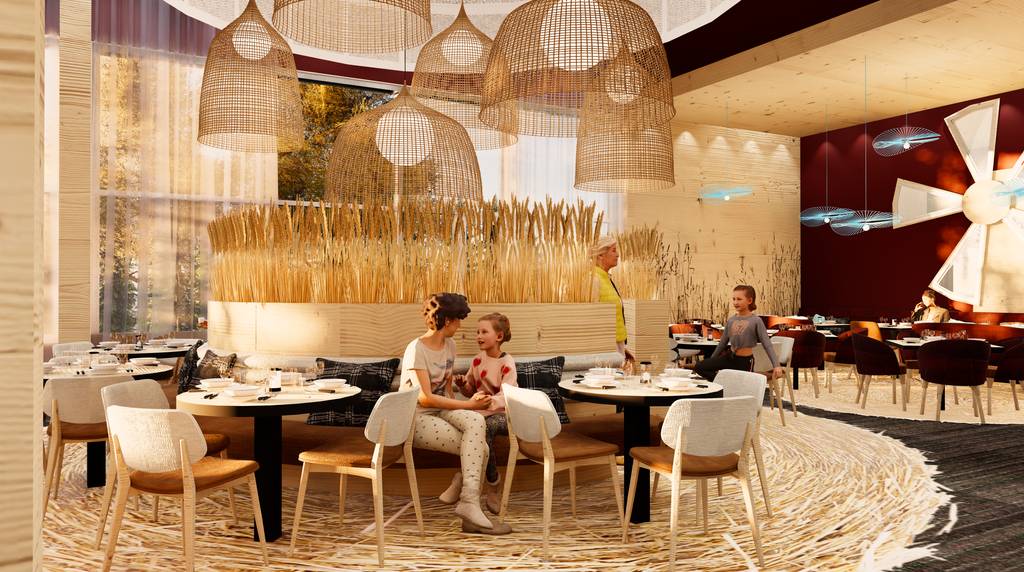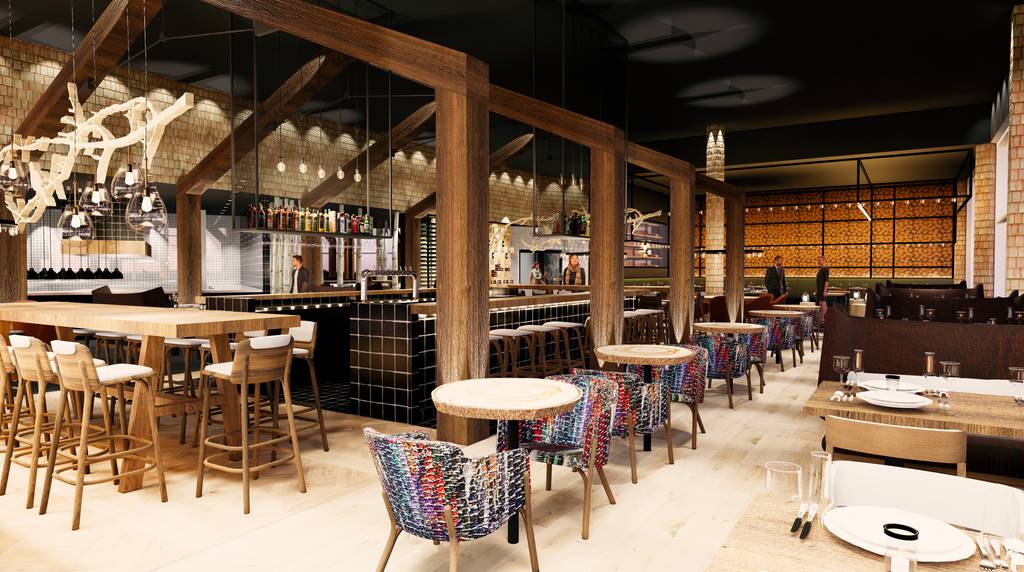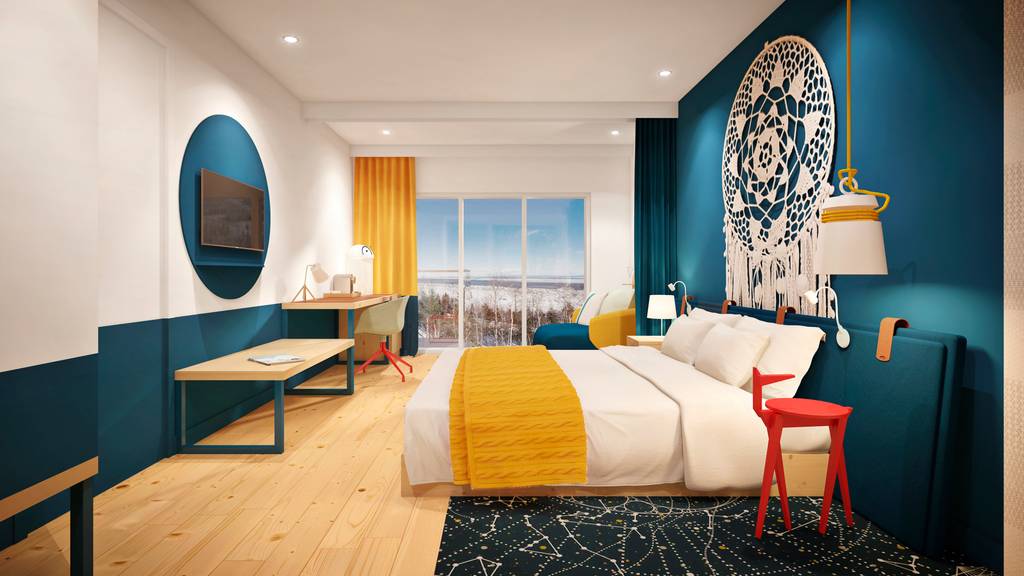 Be the first one to try our Superior room and enjoy the view from your balcony.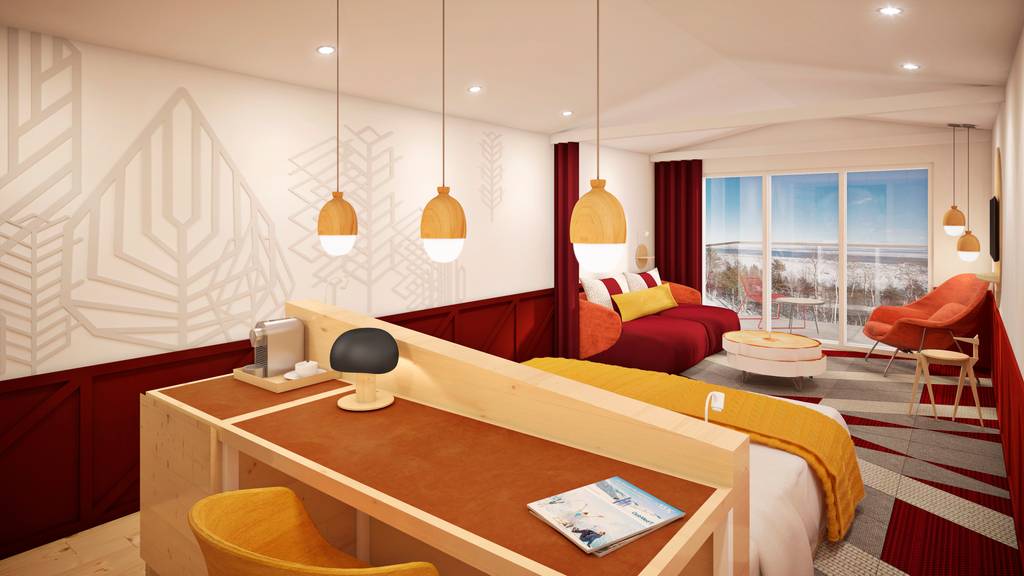 Wake up in this large room in front of the mountain during your next vacations
LEADING SUSTAINABLE TOURISM
An example in terms of environmental sustainability
Through a variety of initiatives
In order to maintain the ecological integrity and natural beauty of the landscape, Club Med Québec Charlevoix will aim for Green Globe certification, a merit earned when day-to-day operations meet the highest standards of sustainability. Moreover, to reduce its environmental footprint, the resort will partner with Solucycle, a food waste management company, to implement a sustainable system that turns waste into green energy or compost/fertilizer. The resort will further represent our dedication to minimizing its ecological impact by aiming to achieve a BREEAM (Building Research Establishment Environmental Assessment Method) construction certificate, and the resort's buildings are designed to use as little energy as possible.
"Having access to these breathtaking locations around the world comes with a responsibility and we are committed to its role in protecting the environment and contributing to local development." - Caroline Doyon
Discover Quebec
AN ALL-YEAR LONG TRUE EXPERIENCE OF QUEBEC
A site of pristine beauty, nestled between river & mountains
A preserved natural site, by the St-Lawrence river.
Discover the only Club Med mountain Resort with waterfront views! An ever-changing landscape, following the seasons.
The unique Club Med ski vacation experience comes in Canada
❆ Club Med is the pioneer and worldwide leader of all-inclusive ski vacations, now debuting its much awaited Canada Mountain Resort.
❆ An accessible destination: only 1 hour from Quebec City international airport, in Charlevoix.
❆ The first Club Med Mountain Resort opened on 4 seasons: so much more than skiing by the river in winter, immerse yourself in unique outdoor activities in summer, observe the beautiful color foliage in fall; and much more to discover.
❆ A resolute Quebec-inspired experience and an ideal starting point to discover its natural wonders and unique culture.
SO MANY MUST TRY EXPERIENCES TO ENJOY IN QUEBEC
☼ Whale watching on the St Lawrence river.
☼ The old town of Quebec : understand the history and culture of the Province history.
☼ Sugar Shack: the traditional making of maple syrup candy you don't want to miss.
☼ Sledge on the biggest sledge run in North America.
PIONEER OF ALL-INCLUSIVE SKI
Club Med - the best place to ski.
Special Deliver-Ski Services
Club Med provides with exclusive services, implemented especially for you, to ensure your Club Med ski vacation is an unforgettable experience.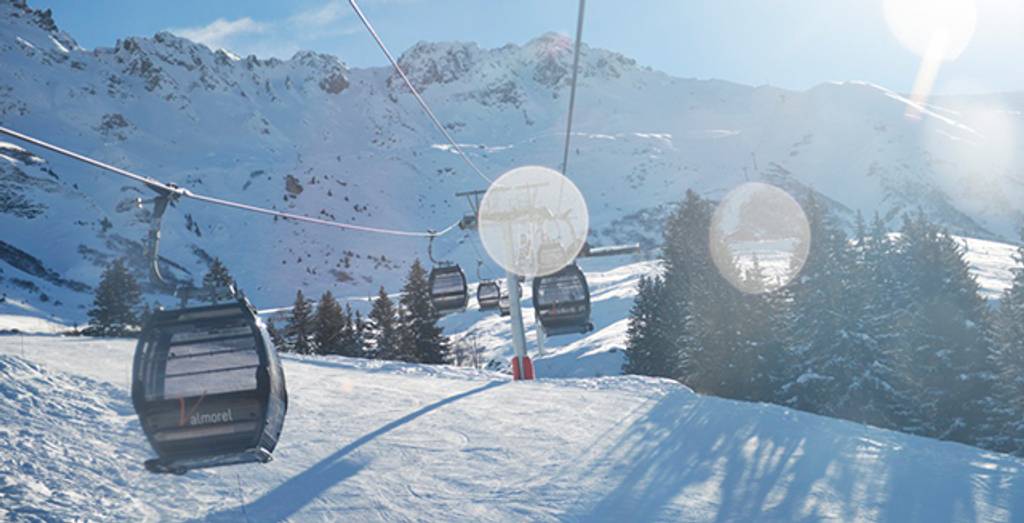 All-inclusive ski vacations with Club Med
Our all-inclusive ski packages aim to provide you with a hassle-free and laid back atmosphere, leaving you time to enjoy a remarkable ski vacation experience with your family and friends. We take care of all the necessities and more right from the beginning through to the end of your stay with us.
Discover the all-inclusive ski at Club Med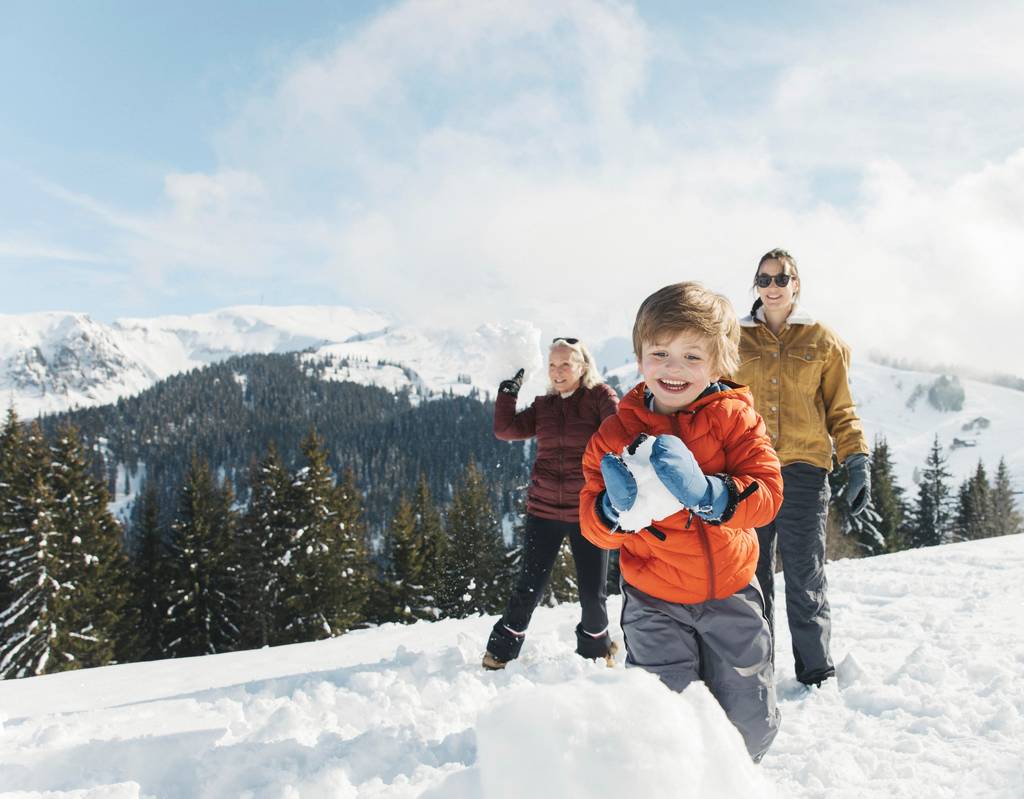 LOOKING FOR SKI VACATIONS FOR WINTER 2021? CHECK-OUT OUR SKI RESORTS IN THE ALPS
Plan ahead your next winter ski vacations: All-Inclusive Ski Escape to the Alps from $189 pp/n!
Book by December 31, 2020. Travel from November 22, 2020 to May 2, 2021.
The earlier you book, the bigger the savings!
Discover now
Unforgettable winter escapes
Discover Club Med's Ski Resorts worldwide: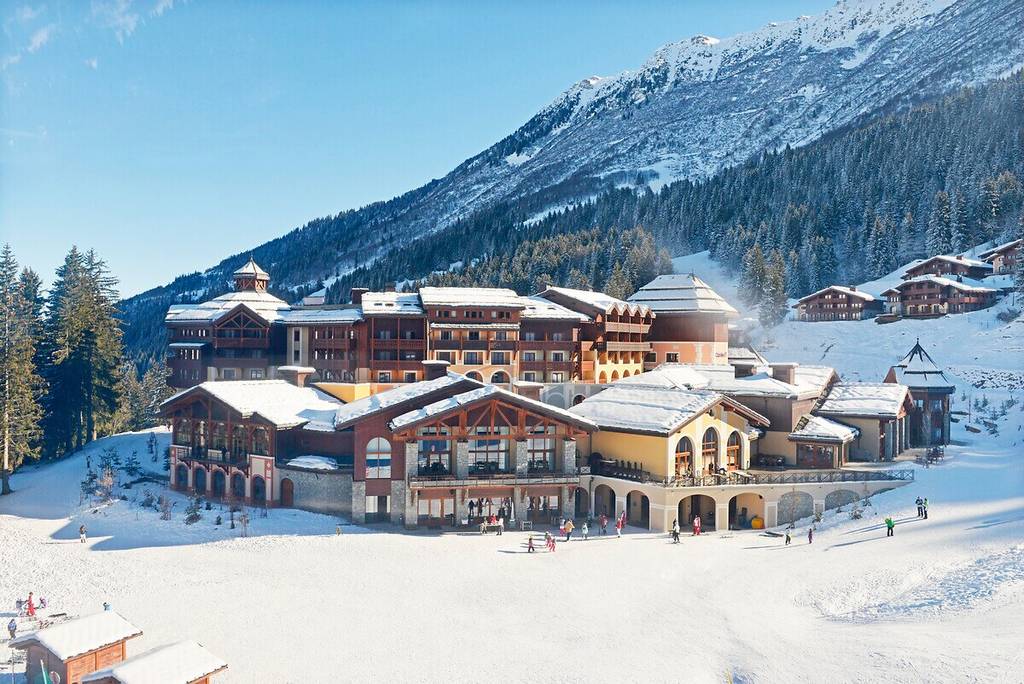 With Exclusive Collection Space