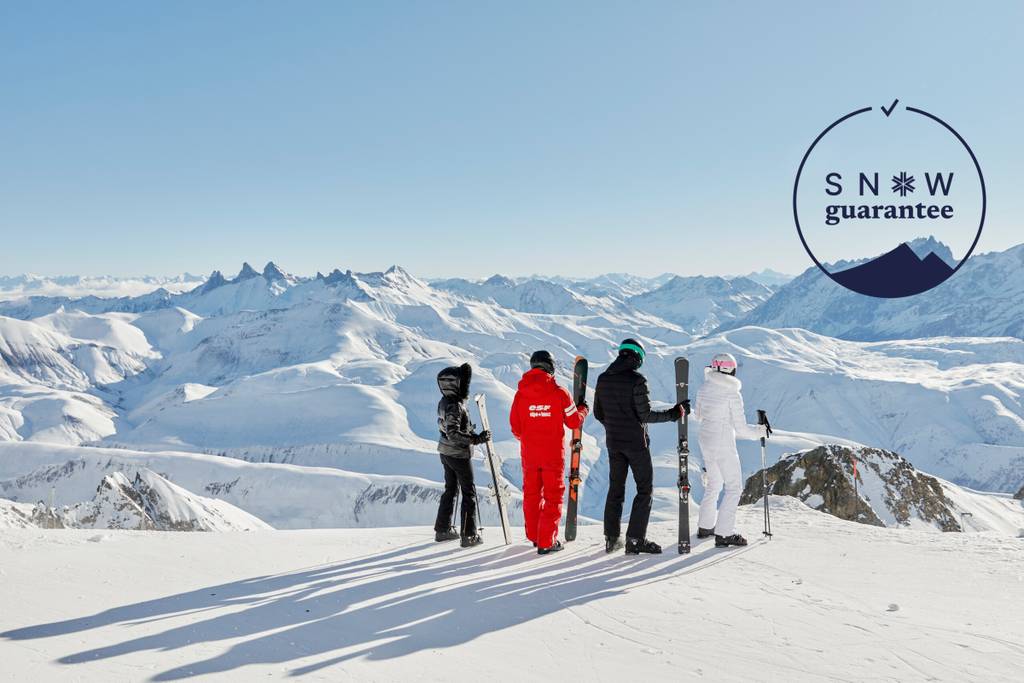 The Snow Guarantee comes with your Club Med all-inclusive ski package
At Club Med, we understand that the thrill of skiing should never be left to chance. That's why we offer the snow guarantee, your chance of uninterrupted snowy adventures.
If 50% of ski lifts are closed in your ski domain, we will welcome you in another mountain resort in the Alps*, where snow cover is plenty enough so you can make the most of the slopes during your ski vacations. With us, you can ski with peace of mind, knowing that no matter what Mother Nature has in store, your journey on the slopes remains secure.