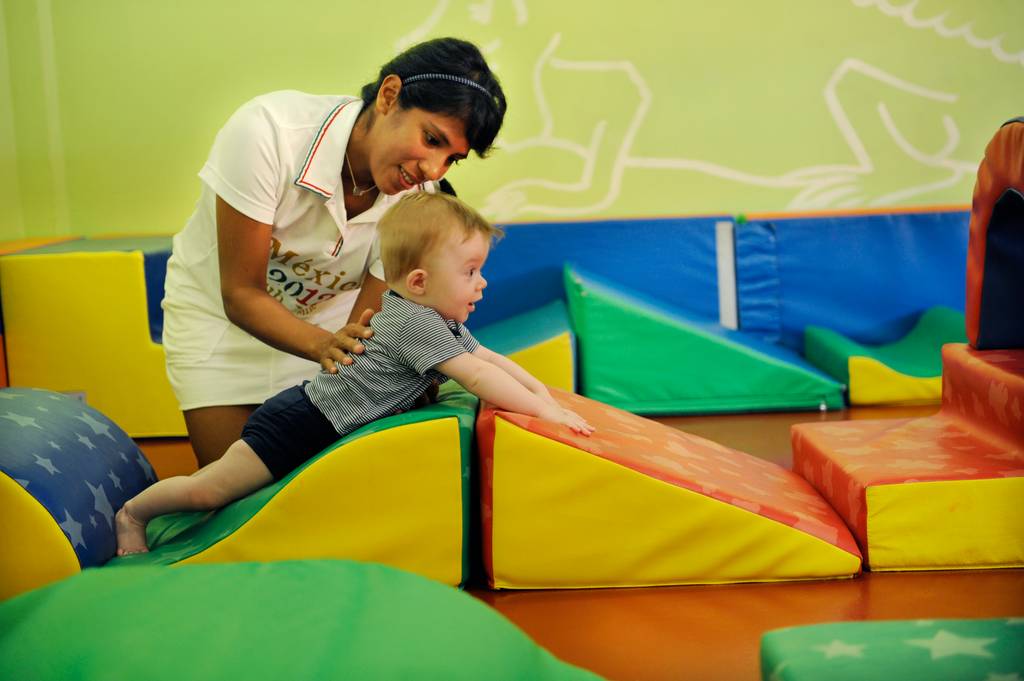 Baby Club Med®,* childcare for happy babies and parents
Club Med launched its first Mini Club Med® in 1967 to meet the needs of all its G.Ms®. Babies aged 4 to 23 months and kids up to 17 can enjoy activities suited to their age group and supervised by professional G.Os®.
Baby Club Med®, available at an extra charge and only in certain Resorts, was created to help parents make the most of their vacations with their little ones. Relaxing times in the spa,* scuba diving,* skiing on snow-covered slopes - it's all yours to enjoy while your baby flourishes at Baby Club Med®.* The focus of our G.O® childcare specialists, little G.Ms® at Baby Club Med®* are divided into two groups. Walkers and non-walkers are cared for separately so each child can play and learn at their own pace. Never fear: the limited number of spaces ensures your little one learns and develops in the safest of conditions.
At lunchtime, head to the Baby Corner in the main restaurant of Resorts with a Baby Club Med®.* There, your baby will enjoy their meal in the company of our G.Os® - or with you, if you prefer.
*At extra cost