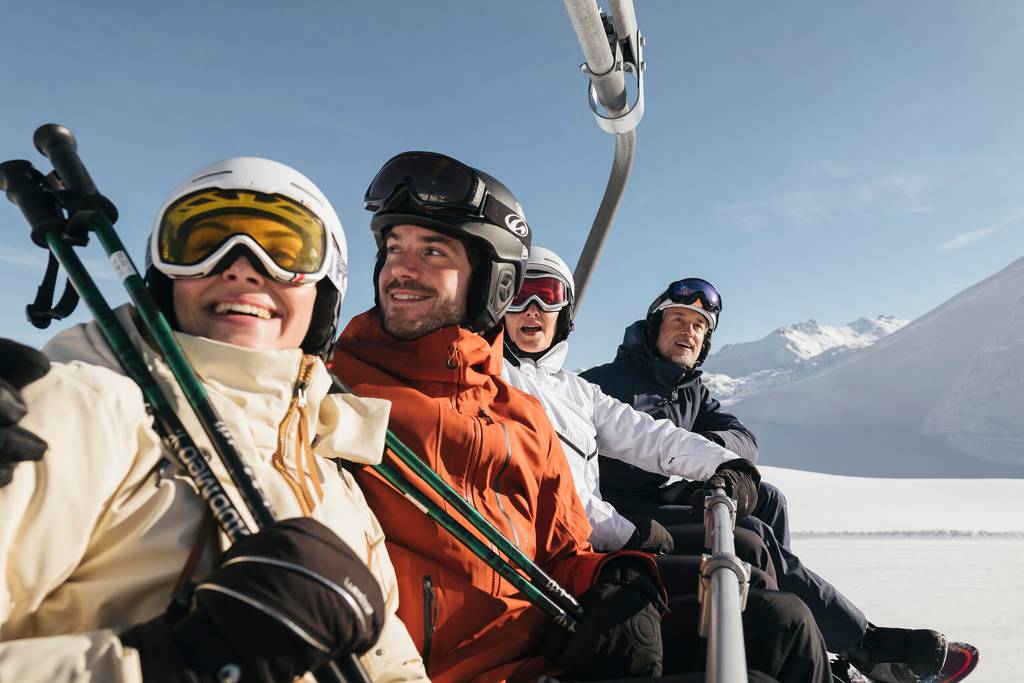 The only adults-only Club Med Snow Resort
For the very best in winter sports and festive fun, Club Med Arcs Extrême is now the place to be !
A ski-in ski-out Resort for an intensely sporty holiday in the mountains of Savoie. Snow sports as varied and fabulous as they come, with 200 km of white paradise at the tip of your skis.
Once off the slopes, the festive spirit takes over, with surefire ambience as the temperature rises thanks to guest DJs and the Resort's permanent DJ team, alternating with live music, themed evenings and shows.
An exceptional winter experience for over-18s - couples, singles and friends - for nights that are as fabulous as your days.