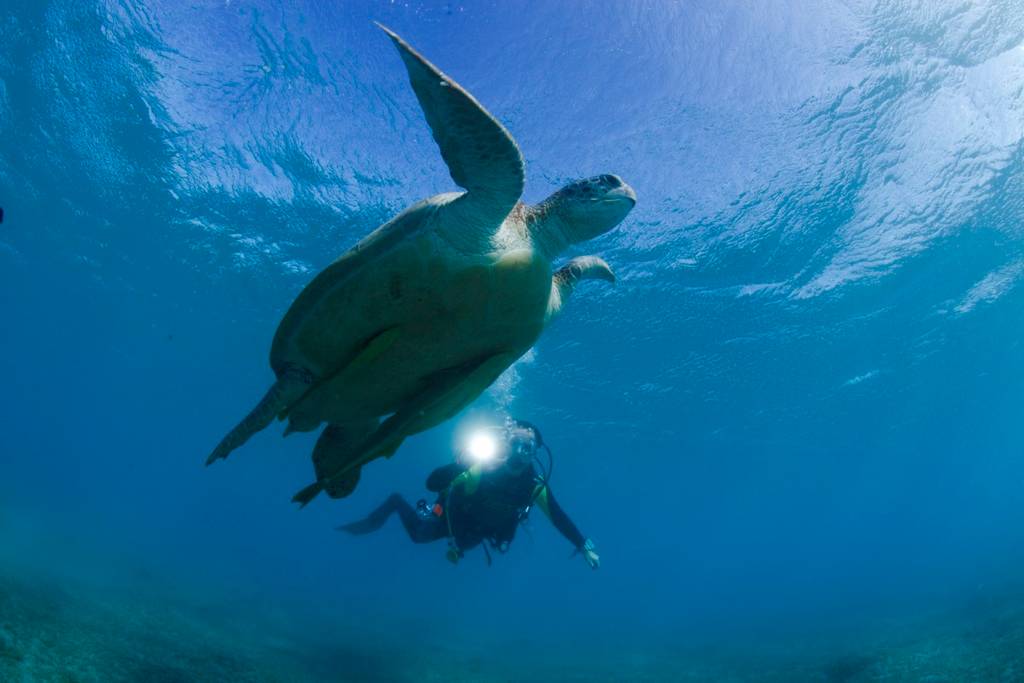 Discover the marine depths at your leisure
Have you ever tried snorkeling? Equipped with a mask, snorkel, and flippers, explore the marine life at your leisure. If it's chilly, think of renting a wetsuit for a more comfortable outing.
You can discover the local marine life by snorkeling just below the surface. Hold your breath and take a quick dive down to admire the tropical fish. When you come up for air, blow into your snorkel to get rid of excess water.
Below the surface, you'll relax to the sound of silence and take in the full beauty of this marine environment. Follow a school of fish, get up close and personal with an anemone, gently tone your muscles by swimming, and work on your breathing.
With Club Med Resorts all over the world, you can go snorkeling at the beach or during a boat trip. Equipment is provided or available for rent, and depending on your destination, you can take snorkeling lessons with state-certified professionals.*
*At extra cost