Skiing, snowboarding, snowshoeing, Nordic and walking: for a unique winter sports experience
Make the most of your next all-inclusive winter sports vacation and hit the powder with a smile on your face. Are you a fan of alpine skiing or snowboarding? Your ski passes will be waiting for you when you arrive at the Resort.* With the Easy Arrival service, your equipment is ready and waiting when you arrive and your lessons with an experienced instructor are booked in advance. Looking for something different? Take some snowshoe, Nordic walking, or cross-country ski lessons in a pristine natural setting. Or hop on a sled with the kids and speed down a slope! *Can be used from the day after your arrival.
Your experience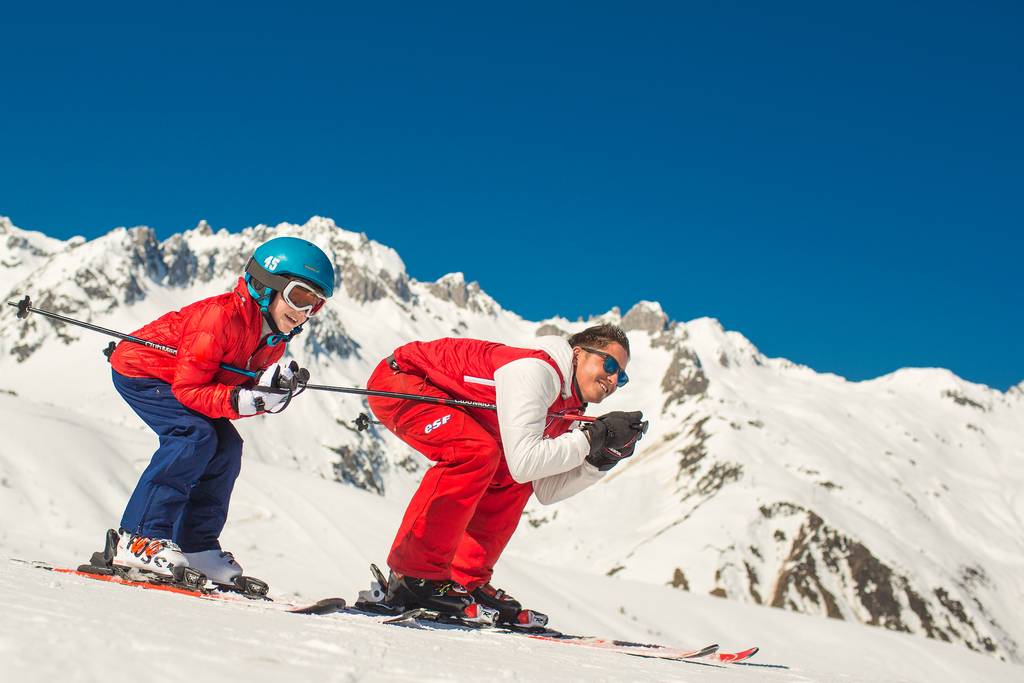 Skiing, snowboarding, and unforgettable thrills for kids and adults alike
Improve your carving technique daily with lessons in the morning and afternoon. If you like, you can head out with your instructor and other G.Ms® from your group to tackle the slopes of the French, Italian, or Swiss Alps, as well as those in Asia or North America. Whether you're a beginner, intermediate, or expert, you'll be with others of the same ski level.
"A safe environment and the power of the group provide ideal conditions for experiencing the wonders of snow," explains Thierry Mazouat, Manager of Ski Services and Mountain Activities.
At Mini Club Med®, kids can also take advantage of ski (from the age of 4) or snowboard (from the age of 8) lessons. G.Os® and instructors from the national ski school make sure your child's vacation is unforgettable.
As for teens, they get to test their new skills thanks to the multi-sport pass included in your All-Inclusive Package. Watch on as they become experts at freestyle, boardercross, and the half-pipe.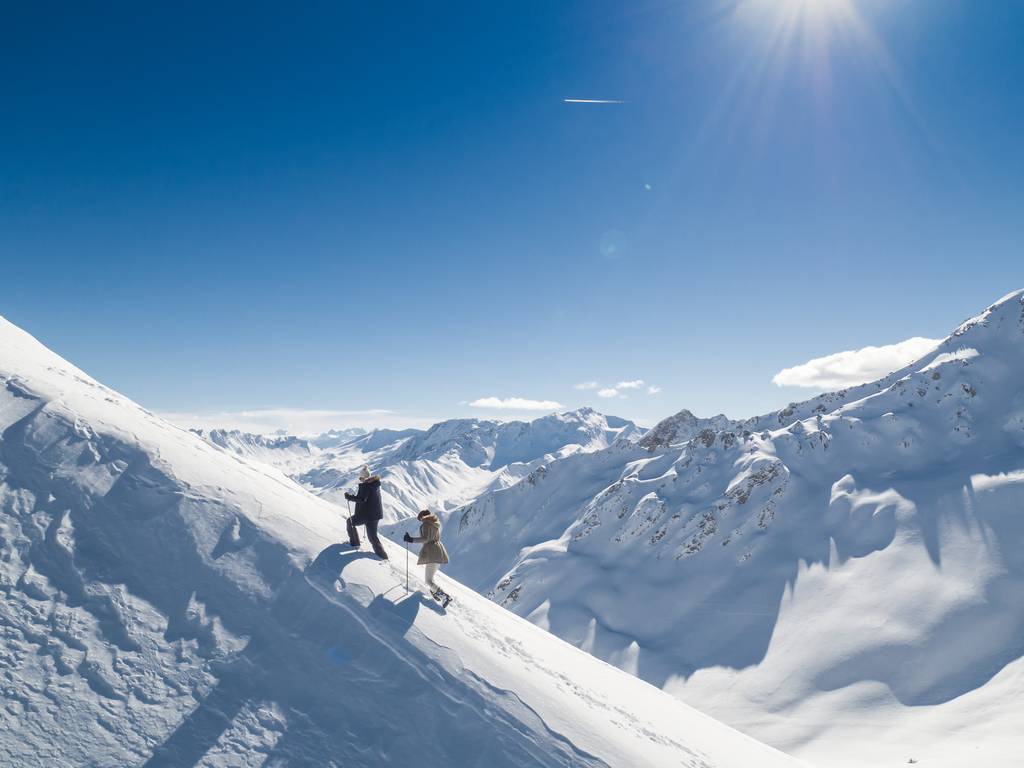 Snowshoeing and Nordic walking: two ways to enjoy the crisp mountain air
Your poles dig into the powder as your footsteps follow the rhythm of your breathing. With winter treks included in your stay, your lungs will delight in the fresh air of the mountains.
Whether you prefer walking boots or snowshoes, a quick pace or something more relaxing, your mountain guide will be happy to show you the way. Follow the path to happiness. Nordic walking is ideal for exploring your surroundings at a rhythmic pace that gives you time to take in the wintry landscapes. In Valmorel, the panoramic excursion includes a ski lift ride to the Col de la Madeleine. The Col de la Madeleine is a somewhat flat area perched at an altitude of 6,500 feet where you can relax and watch the marmots and ibex.
Discover the Valmorel Resort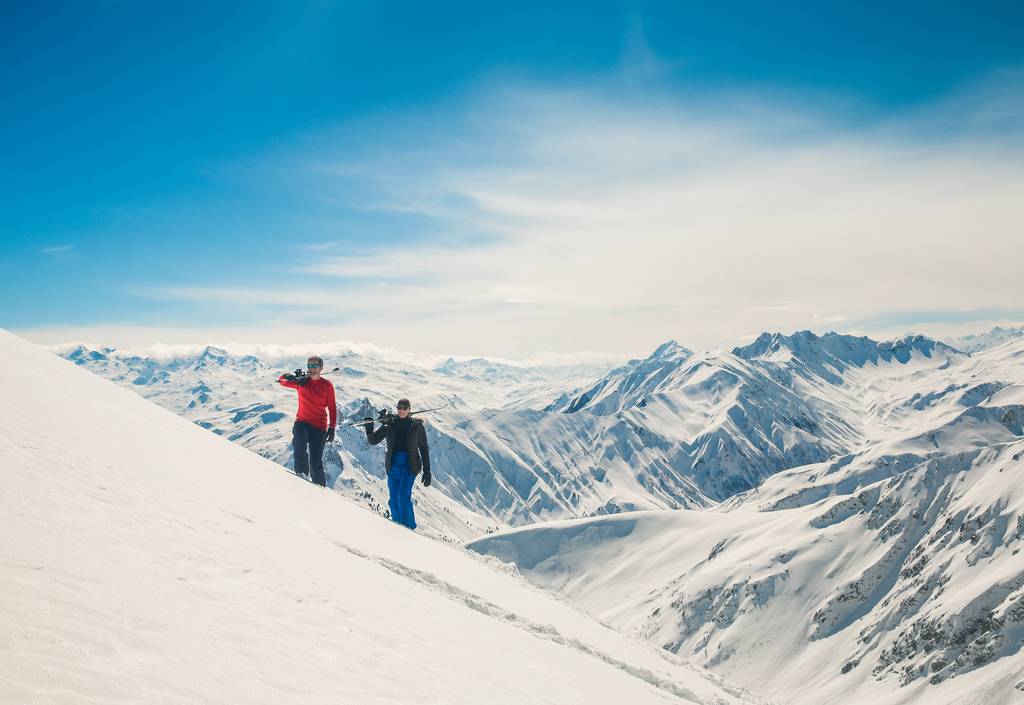 Non-ski activities to enhance the winter sports experience
Our G.Os® will be happy to make your reservation. Choose from a large selection of activities, depending on the Resort.
Laurent Hudry, Club Med Manager in charge of instructors at Valmorel, recommends the snake slide* for the family (from 7 years of age): "Connect ten sleds and slide down the run at Pierrafort together. An instructor is at the helm and ensures your safety. It's a sure-fire way to enjoy some fun and laughter."
Other activities allow you to explore the Resort in a different way. Ride in the snow on a fat bike,* a mountain bike with extra-wide tires, or slide down a hill on your stomach using an airboard,* an inflatable sled. Custom-made winter sports for the entire family.
*At extra cost
Discover mountain biking on snow
Related articles
What winter sport is made for you?
Whether you're a beginner or expert, there's a whole slew of snow sports awaiting, including skiing, snowboarding, and more. Want to explore the mountains? Discover the list of winter sports Club Med has on offer.
Explore