The joys of learning to ski and snowboard at any age
Looking to learn how to ski or snowboard (or hone your skills) at some of the biggest ski areas in the world? Lessons for children and adults, in small groups for different levels*, are included in your ** all-inclusive vacation package in the mountains**. From introductory lessons** in the snow garden to freestyle classes for teens, your children will learn in a fun setting and tackle the trails in the safest possible conditions. Already a good skier? Receive expert tips from instructors from the best national ski schools. *12 people maximum **From 4 years of age
Your experience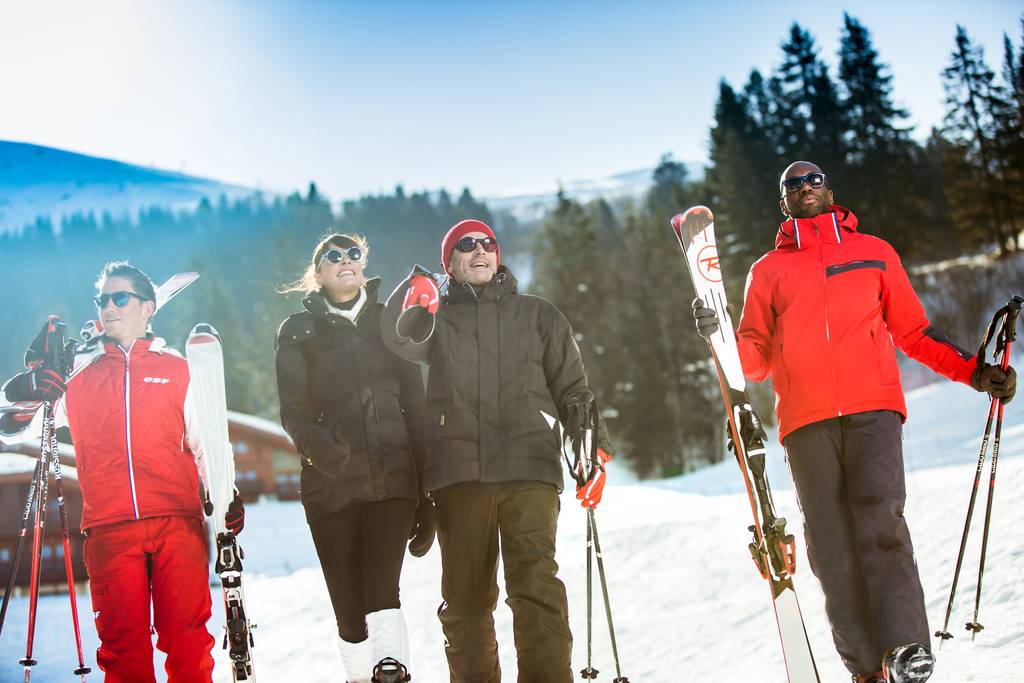 Whether you're just starting out or already an experienced skier, your lessons will be held with people of the same skill level. It's the perfect way to meet new folks. Share the joys of the snow, and maybe even have lunch together.
"The lessons, instructors, and group itself provide for a wonderful sense of enthusiasm," says Thierry Mazouat, Manager of Ski Services and Mountain Activities. "Of course, Club Med caters to all your wishes. If one day you'd rather go to the skating rink, simply notify the instructor a day in advance. That said, we advise beginners to attend all the lessons so they make progress faster."
How do I determine my skill level?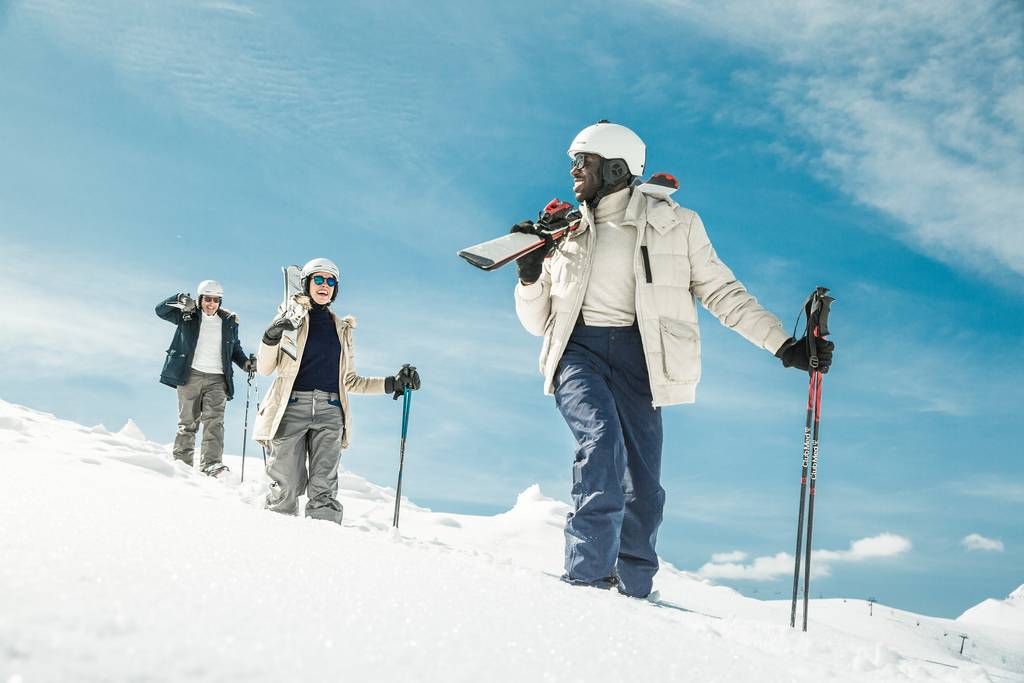 Supervision makes for more fun
According to Thierry Mazouat, it's all about "learning and making progress in total safety, not to mention lots of fun." Every day, 1,000 Club Med instructors from various national ski schools take to the slopes at Resorts in France, Italy, and Switzerland. These instructors know their resorts like the back of their hand, and will be happy to lead you off the beaten path to observe the flora and fauna, explain which weather conditions are best for skiing, and teach you new techniques. They're always available to answer your questions.
The Ski Service and Mountain Activities Manager is clear: "Statistics show that people are spending less time skiing in France, except at Club Med." Guided by a professional and motivated by others in the group, you'll make the very most of your skiing experience. What's more, you won't have to wait in line to ride the lifts.
Sit back and relax...everything's taken care of in advance!
Make life easier with our Easy Arrival option. Club Med lets you register your ski profile online (height, weight, level, childcare requirements), before you even start your vacation. When you arrive at the Resort, your equipment will be ready and waiting for you in the ski room.
What's more, you'll relax on the slopes knowing your kids are safe and sound at Mini Club Med® (for 4 to 10-year-olds). You can trust our G.Os® to take good care of your children and get them interested in all the day's activities. Younger kids will enjoy getting the hang of skiing with other children in our Snow Garden, a safe hill for little ones. They also get their own ski room and specially labeled equipment. You can meet up with them whenever you like.
With our multi-sports package, teens can discover new activities with young people of the same age. On the agenda: boardercross, airbag, speed skiing, freestyle, half pipe, and an introduction to backcountry skiing.
Related articles
Children's ski schools in holiday villages: ESF, ESI, and ESS lessons and medals
Thanks to partnerships with national ski schools and classes for a wide range of skill levels, Club Med will help your kids get the hang of winter sports.
Explore