Choose a custom ski-in/ski-out vacation
Save time and start enjoying your all-inclusive ski vacation from the moment you arrive. With our Easy Arrival* service, the whole family is enrolled in personalized ski classes in advance, and your equipment is ready and waiting in your own private locker on the day of your arrival. Make the most of the expert advice of specialists in our ski pro shop. These specialists will guide you in your choice of winter sports equipment. Equipment that's upgraded every year, offering the utmost comfort and all the latest innovations as you'd expect from our equipment supplier Rossignol. You'll be given your ski passes when you arrive.** Ready to hit the slopes *Service bookable 30 days before your arrival. **Can be used from the day after your arrival.
Your experience
An exclusive service that makes renting skis a breeze
30 days before your stay at a Resort in Europe, the Easy Arrival option will become available in your online Club Med account. Enter information pertaining to your winter sport (weight, helmet size, shoe size, ski level, etc.). You can also complete the forms to sign up your kids for Baby Club Med®️,* Petit Club Med®️,* or Mini Club Med®️.
Of course, you can always rent your equipment on-site if you so wish. After check-in, simply head to the Ski Pro Shop®. They'll get you ready for your first ski lesson the following morning!
*At extra cost
How does the Club Med ski pass work?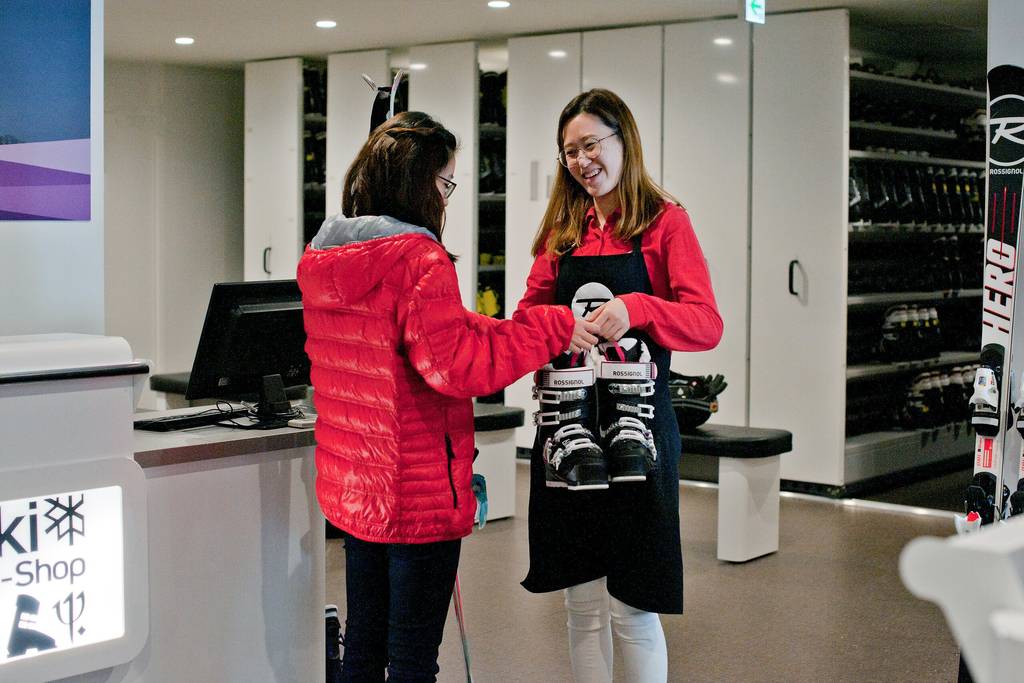 Special rental equipment areas
With the Easy Arrival option, your equipment is ready and waiting in the ski room when you arrive. During your stay, this area (located near the access to the slopes) is ideal for storing your skis or snowboard, boots, and helmet.
"In all our mountain villages, each G.M has access to a private locker equipped with a boot-dryer," explains Thierry Mazouat, Ski Service and Mountain Activities Manager. "The ski room in the Exclusive Collection is a high-end service that includes a locker area, glove dryer, mirror, cupboards, coffee, and snacks. For example, customers of the Refuge, the Exclusive Collection space in Val d'Isère, can take advantage of a lift that goes directly to the ski room.*"
Specializing in the sale and rental of ski equipment, the Ski Pro Shop can help you choose your gloves, socks, boots, or backpack directly at the Resort.
The latest equipment for your ski vacation
With more than 10,000 pairs of skis at our European Resorts and 20+ alpine ski designs, you're sure to find the right equipment for your abilities and interests.
As part of its partnership with Rossignol, the world leader in downhill ski gear, Club Med is able to provide brand-new, high-tech equipment that's regularly upgraded. Along with this exclusive offer, you also get free tips from our G.Os®️ for all disciplines (cross-country, freeride, slalom) and levels (beginner, intermediate, or expert).
In addition to your ski gear, you can also treat yourself to our women's, men's, and unisex clothing collections. Rossignol offers prestigious lines derived from collaborations with designers, vintage reissues, and limited editions.
Lastly, Club Med regularly organizes special week-long events hosted by ski champions, giving you the opportunity to take part in conferences and be among the first to try out new skis.
Related articles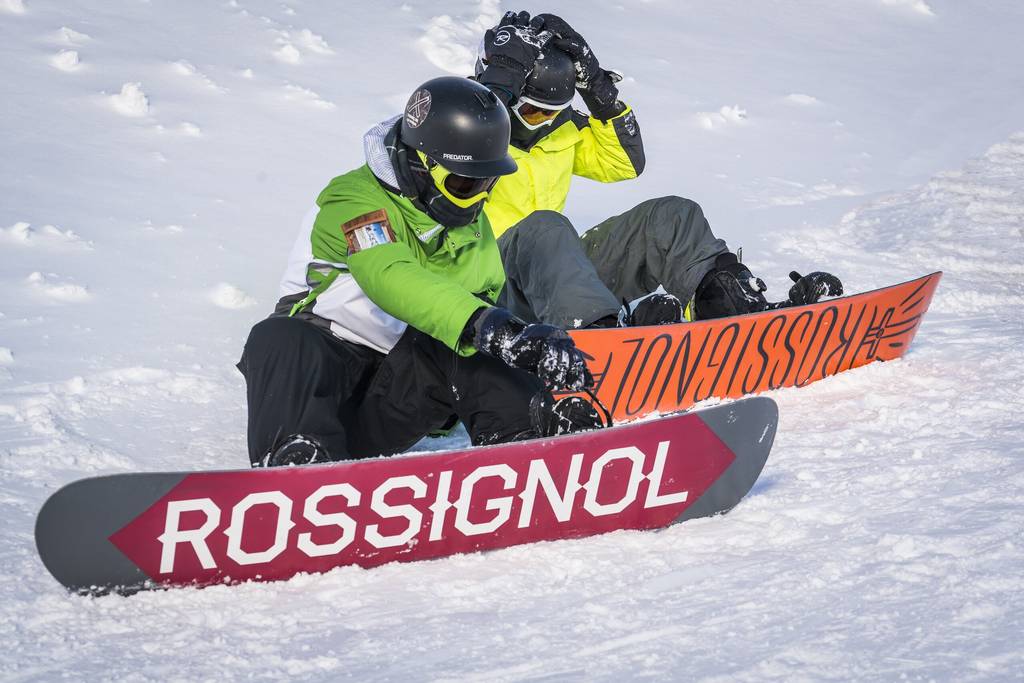 Rossignol and Club Med: buy or rent your equipment
Rent or buy your winter sports equipment at the Club Med Ski Pro Shop, available in each of our Resorts. Take advantage of all of Rossignol's latest technology, whether you're a skier, snowboarder, or freerider.
Explore