Yabuli
China Asian Snow
Resorts with children's/teens' clubs: Families, couples, friends
Ski in ski out
Charm & Prestige
Spa & Wellness
Included après-ski activities
Children & Teens
Our resort welcomes children of all ages with supervision and activities adapted to all.

● Privileged areas , specifically designed for them.
● All equipment is adapted for their comfort and safety.
● The opening times are adapted so that the parents can make the most of their day, evening or even go on an excursion with total peace of mind.
● Innovative children's programs, strong of over 40 years experience, respectful of the whims and rhythm of each child.
● Passionate G.O®s
Open 7 days a week.
---
Childcare
Petit Club Med (from 2 to 3 years old)
Optional Extra*
At this age, we are no longer a baby, but we still need to be closely monitored.

It's the time for those first discoveries: the leisure of waking, walking and outdoor play, a full and balanced lunch (especially designed for the needs of the young), a nap or quiet time, creative activities and of course, snack time, a true feast for those with a sweet tooth !

The activities follow the progress of children, distributed into age groups. From 7.30 pm, after dinner with parents, children return to the Petit Club Med®. While the parents have a peaceful dinner, the young ones finish their day with a calm evening.



Access conditions :
Duration : From 8.30am to 5.00pm, Every Day
Minimum age : 2 year(s)
Maximum age : 3 year(s)

---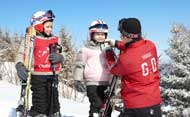 Mini Club Med® (from 4 to 10 years old)
Included in your package
Creativity and energy.

At this age, children have a thirst for everything.

The Mini Club Med®'s vocation is to satisfy their boundless energy and curiosity. Activities include sport, games and creative activities. Children are divided into age groups.

One-hour shower break before dinner.

Access conditions :
Duration : From 8.30am to 5.00pm, Every Day
Minimum age : 4 year(s)
Maximum age : 10 year(s)

---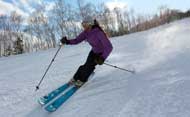 Juniors Club Med (11 to 17 years old)
Included in your package
Freedom and fun for teenagers.
Proposed during Chinese school vacations, it's a Club Med classic, with youngsters divided into 2 different age groups.

Club Med offers a host of activities but absolutely no obligations. A free and exclusive spirit that youngsters adore. Juniors' Club Med® enables teenagers to meet and take part in activities of their choice; in their own individual way, they get involved in life at the Resort. For your information: Available all year round

Access conditions :
Duration : Every day
Minimum age : 11 year(s)
Maximum age : 17 year(s)
Proposed only during Chinese school vacations.

---
Hotel services for your well being
PYJAMAS CLUB®*
PYJAMAS CLUB®*
The Pyjamas Club® is a group babysitting service (no specific activities). It enables parents to leave their children with a team of experienced and qualified G.O®s in a dedicated area with all the necessary comforts (beds, couches, video area, etc).
KIDS RESTAURANT
KIDS RESTAURANT
Open from 11.30 am to 13.30 pm, this restaurant welcomes your children from 2 to 10 years for a complete meal.
SNOW GARDEN
SNOW GARDEN
From 4 years old, participants learn to ski, with circuits around figurines and under hoops; they learn to use the ski tow and snow lift.

---
* At an additional charge