Access conditions
Family Resort welcoming children of all ages, with children's club facilities from the age of 4 months.

In the swimming pool, children under 3 who are not yet potty-trained must wear a disposable swim nappy.

This resort offers childcare that suits your child's age
>
Baby Club Med (4 to 23 months)
>
Petit Club Med® (2 to 3 years old)
>
Mini Club Med® (4 to 10 years old)
>
Club Med Passworld® (11 to 17 years old)
The package includes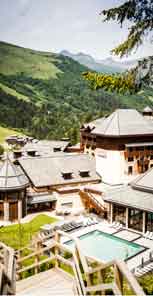 Accommodations

Accommodations: you can choose from a wide variety of classic or deluxe rooms and suites according to your personal preference or depending on your need.

> More Information
Childcare & children's programs

Our resort welcomes children of all ages with supervision adapted to their age group:

● Specific locations designed with just them in mind
● Equipment adapted for their age and security.
● operating hours that will enable the parents to make the most of their day and evening or even go off on to an excursion
● Innovative supervision strong from over 40 years of experience, respecting the needs and rhythms of each child
● Passionate GOs
●Numerous activities based on their age group

Closed on Sundays.

> More Information
Sports & Activities

Free access:
Cardio training and weight room, Accro branch adventure.

Group lessons for beginners:
Nordic walking, Pilates

> More Information
Leisure

Main Pool, Indoor Pool, Lounge and festive evenings,

> More Information
Restaurants & Bars

Gourmet dining and premium beverages: a variety of dining options are at your fingertips for breakfast, lunch, dinner and any time in between. Quality alcoholic and non-alcoholic drinks* are included.
*Except for Champagne, VSOP and XO spirits, some premium brands, wine list, canned and/or bottled drinks and mini-bar, which are at an extra charge.

> More Information
Transport package

If you have chosen the transport package, this includes train (plane) round trip and transfers to the resort.