Peisey-Vallandry
France The Alps
Resorts with children's/teens' clubs: Families, couples, friends
Advanced skiing
Ski in ski out
Charm & Prestige
Spa & Wellness
Included après-ski activities
Wellness Centre
Club Med Spa by CARITA, Haute Beauty for Face and Body.

You'll find:
• 9 individual treatment rooms
• 1 private Spa with a duo room for tandem treatments and a duo bathtub for aromatic baths
• Zen area
• Zen tea room
• Bathrobe for use during your treatment

All our treatment programs are organised around a theme.

Organise your Spa sessions :
• Sign up for your Spa packages when you book your vacation, so that you can choose your timing in advance: in the daytime, before 5 pm (your session will end at 5 pm), or in the early evening, from 5 pm. Your choice of timing will be the same for every day of your Spa treatments. When you book your vacation, and purchase your Spa package, you are guaranteed of doing the treatments of your choice, but the precise time of your appointments will be fixed with the Spa hostesses when you arrive. You should consequently go to the Spa reception at the start of your vacation in order to finalise your Spa schedule. • The majority of our Spa packages are designed for men and women (expectant mothers or mothers with a baby less than 3 months old or who are breast feeding are not advised to take Spa treatments). If in doubt, please consult us.
• You will be asked to complete a confidential questionnaire before doing your Spa treatments or package, in order to ensure that you are apt to receive your chosen treatment.
• A Spa package is not transferable, and must be done by the person who purchased it. The treatments may not be modified or replaced by the client.
• Treatments (à la carte or as part of a Spa package) cancelled during the client's stay without a medical justification, and changes in timing made less than 24 hours in advance, cannot be taken into account; the said treatments may not be replaced or refunded.
• For your safety, you must wear anti-slip sandals in the Spa. A pair of anti-slip sandal is included in the purchase of our 1 to 6 day Spa packages.
• Club Med reserves the right to change, cancel or postpone its Spa programs.


For information:
The term massage implies a superficial manipulation of the face or body, solely for aesthetic purposes, sometimes to ensure good penetration of a cosmetic product, or for comfort. The massage referred to is an external massage of the skin, with no medical or therapeutic aim. It may be done manually or with mechanical aids, exclusively by qualified, trained professionals.
OUR ALL-INCLUSIVE PACKAGES
We can also offer you:
> Turkish bath
You'll find :
Within the Club Med Spa
• 1 traditional Turkish bath (at extra cost, booking necessary), for 4 people, with 1 hot room, 1 warm room and 2 individual body scrub rooms.

Close to the swimming pool
• No booking required and no extra cost, 1 mixed Turkish bath.

Enjoy a moment of true relaxation in the Turkish bath, a steam bath that goes up to around 50°C; helps sweat out toxins, facilitates exfoliation and procures a wonderful feeling of well-being and relaxation. There are a few precautions and contraindications to be observed.
> Sauna
You'll find, close to the pool:
• 1 men's sauna
• 1 women's sauna

To unwind and relax, indulge in a sauna session. This steam bath, of Finnish origin, gives out dry heat with temperatures going up to 70°- 90°C; it helps sweat out toxins and procures a wonderful sensation of well-being. There are a few precautions and contraindications to be observed.
Beauty package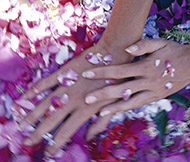 > Page top
---
Made to Measure Wellness package 2 hours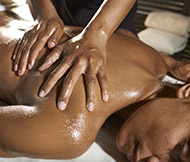 > Page top
---
Made to Measure Wellness package 4 hours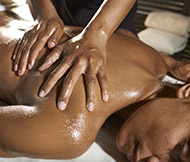 > Page top
---
Made to Measure Wellness package 6 hours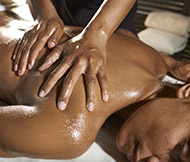 > Page top
---
Package For Him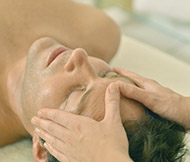 > Page top
---
Package For Two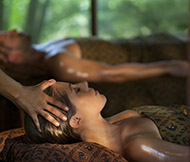 > Page top
---
Recuperate after Skiing package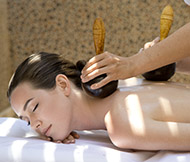 OPTIONAL EXTRA*
Recuperate after Skiing package
Energy An ideal program for recuperating after skiing.
2 treatments • 2 Relaxation & Serenity Massages (60'), an ideal spa treatment for short stays
> Page top
---
You can reserve our Spa packages at the time of reservation
* At an additional charge