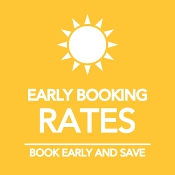 EARLY BOOKING RATES 2015

Book your 2015 Spring or Early Summer vacation now and SAVE! 30 Resorts now on Sale, including our transformed resorts Cancun in Mexico & Columbus Isle in the Bahamas. Traveling with your family? Kids under 4 stay for FREE!(1)

BOOK NOW FOR TRAVEL FEBRUARY 14 - OCTOBER 30, 2015

Don't miss out on the lowest rates for President's Day, Easter, Passover Holidays and Spring Break.
All-inclusive escapes from
$119
pp/night*

Travel between February 14 - October 30th, 2015