Marrakech La Palmeraie
Morocco Africa
Resorts with children's/teens' clubs: Families, couples, friends
Golf
tennis
Flying trapeze
Discovery & culture
Spa & Wellness
Children & Teens
With the benefit of over 40 years' Club Med experience behind it, our Resort proposes innovative clubs for children and teenagers:

• Dedicated areas specifically designed for their needs, and equipment designed with a view to comfort and safety. Design inspired by the local environment with its flora and fauna, to introduce the children to the pleasures of living in harmony with nature, and satisfy their curiosity. The children's clubs at Marrakech la Palmeraie have a herb and vegetable garden and an olive grove. Designed like a mini Riad with its own swimming pool, the walls are adorned with oases and caravans travelling through the desert, troglodyte caves and the famous medina.

• G.O®s with a passion for their job(1)

• Numerous activities for all ages: sport, creative activities and games for the different age groups

• Opening hours that allow parents to make the most of their stay, and respect the children's desires and sleeping patterns

For information: the children's clubs are open all week, except Saturday.

(1)In France, G.O®s with a BAFA (State diploma for youth group leaders) or childcare qualification, depending on the age of the children; in other countries, an equivalent local diploma or relevant experience.

---
Childcare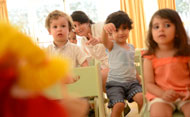 Petit Club Med® (2 to 3)
Optional Extra*
A new Petit Club Med®, will welcome your children during school vacations

At this age, we are no longer a baby, but we still need to be closely monitored.

It's the time for those first discoveries: the leisure of waking, walking and outdoor play, a full and balanced lunch (especially designed for the needs of the young), a nap or quiet time, creative activities and of course, snack time, a true feast for those with a sweet tooth!

The activities follow the progress of children, distributed into age groups. From 7.30 pm, after dinner with parents, children return to the Petit Club Med®. While the parents have a peaceful dinner, the young ones finish their day with a calm evening.

For your information, diapers and formula are not provided in Petit Club Med.

Access conditions :
Duration : From 9 am to 5.30 pm and from 7.30 pm to 9 pm, 6 days a week
Minimum age : 2 year(s)
Maximum age : 3 year(s)
Children must be up to date with their diphtheria, tetanus and polio jabs. On your arrival at the Resort, you'll be required to present a document showing the child's health record.

Diapers and formula are not provided by Baby Club Med®.

---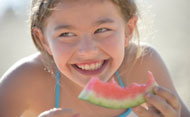 Mini Club Med® (4 to 10)
Included in your package
A mini Riadjust for them, offering the real comfort of a moroccan palace.

Private pool, herbal garden, oliver grove...all is schedulled to welcome and please the little ones.
At their age, children are hungry for everything...

Mini Club Med® has thought of everything to fulfil this constant need for new experiences. Sporting, fun and creative activities. Children are divided into small groups according to age.



Access conditions :
Duration : From 9 am to 5.30 pm and from 7 pm to 9 pm, 6 days a week
Minimum age : 4 year(s)
Maximum age : 10 year(s)
From 4 to under 11 years old

---
Juniors' Club Med (11 to 17)
Included in your package
Teenagers can meet up and take part in the activities that interest them, in the company of their G.Os:

Sports activities: circus, tennis, golf, archery, table tennis, etc
Artistic activities: dance, shows, crazy signs
Evenings: entertainment, films, shows
Access conditions :
Duration : 6 days out of 7
Minimum age : 11 year(s)
Maximum age : 17 year(s)
Teenagers are the responsibility of their G.O®s only for the duration of the activities organised specifically for them.
The Juniors' Club Med (11 to 17) is available at the following dates:
From 12/20/2015 to 01/01/2016
From 02/07/2016 to 03/04/2016
From 03/27/2016 to 05/06/2016

---
Hotel services for your well being
BABY CORNER
BABY CORNER
This Baby corner, located in the main restaurant, has savoury and sweet baby foods and all the equipment necessary for preparing babies' meals.
BABYSITTING*
BABYSITTING*
To enjoy a moment to the full in complete freedom, take advantage of the baby-sitting service.
For your information,we give you a list of baby sitting services, Club Med is not responsable for these services.
CLUB MED BABY WELCOME® (FROM BIRTH TO 23 MONTHS)
CLUB MED BABY WELCOME® (FROM BIRTH TO 23 MONTHS)
The little darlings feel right at home thanks to this service, included in your Package. Everything has been thought of as concerns the babies' comfort and the parents' well-being. Available in the room: baby bed, baby bath, changing table , high chair ( on request)bottle warmer, strollers.

A baby corner is also available in the main restaurant to prepare the baby's food.
---
Exclusively for your children
Baby Gym
Baby Gym
Babies explore movement - crawling, climbing and sliding - on fun circuits created especially for them.
The activity is run by G.O®, as part of the children's club activities proposed. Parents may also take part in this learning activity when the G.O® organise specific events.
For information, this activity is open to children enrolled at Petit Club Med® only.

Access conditions :
Minimum age : 2 year(s)
Maximum age : 3 year(s)

Clean Art Planet at Mini Club Med®
Clean Art Planet at Mini Club Med®
Clean Art Planet raises children's awareness of the environment. This original activity focuses on the objects that find their way into the sea and are then rejected by the waves: plastic bags, bottles, flip flops, and so on are used in a series of workshops that focus on art and colour, putting emotion in the limelight rather than right and wrong!
Once the objects have been collected from the beaches by adults, sorted according to object and colour and washed, the Mini Club Med® can get on with the creative side of the activity, during which the children invent objects and stories, do photography, create large-scale works of art and put on exhibitions.
The activity is run by GO®s.

Access conditions :
Minimum age : 4 year(s)
Maximum age : 10 year(s)

Little Circus
Little Circus
Circus workshops for children from 4 to 6 years old at Mini Club Med®, to discover the joys of the circus in small groups, with G.O®s trained in their discipline. The children take part in a show, where they can demonstrate what they have learnt

Access conditions :
Minimum age : 4 year(s)
Maximum age : 5 year(s)

Little Tennis
Little Tennis
45 minute lesson based solely on teaching through role play, where the child is at the heart of the story which will bring him knowledge of tennis without even noticing it.

Access conditions :
Minimum age : 3 year(s)
Maximum age : 4 year(s)

Teen Spa*
Teen Spa*
The Club Med Spa by CINQ MONDES opens it's doors to teens.
A specific menu of beauty treatments (no massages**) is available at certain times to get them to discover the world of well being.
Booking on site only.

**For your information, our massages are non medical and non paramedical. They are well being treatments and non therapeutic. The word "massage" can also mean a body sculpt technique, done by our professional practitioners or our beauty therapists.

Access conditions :
Minimum age : 11 year(s)
Maximum age : 17 year(s)

---
* At an additional charge