Ixtapa Pacific
Mexico Caribbean & Coasts of the Americas
Resorts with children's/teens' clubs: Families, couples, friends
Flying trapeze
tennis
Spa & Wellness
Children & Teens
Our Resort welcomes children of all ages with supervision, from 4 months old.

● Privileged areas , specifically designed for them.
● All equipment is adapted for their comfort and safety.
● The opening times are adapted so that the parents can make the most of their day, evening or even go on an excursion with total peace of mind.
● Inovative children's programs, strong of 40 years experience, respectful of the whims and rhythm of each child.
●Passionate G.O®s
Open 7 days a week.
---
Childcare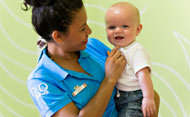 Baby Club Med® (from 4 months to 23 months old)
Optional Extra*
Your babies will be taken care in total security by our dedicated and professional GO's.

Personalized welcome, after breakfast with your family, activities, meals, siesta, cuddles:the Baby Club Med® program conciles gentleness and security and respect of each childs biological rhythm. From 6.30pm, the Baby restaurant welcomes babys and their parents to enjoy dinner together.

For your information: diapers and formula are not provided in Baby Club Med®.

Access conditions :
Duration : From 9.00am to 5.30pm, Every Day
Minimum age : 4 months
Maximum age : 23 months
Children must be up to date with their diphtheria, tetanus and polio jabs. On your arrival at the Resort, you'll be required to present a document showing the child's health record.

Diapers and formula are not provided by Baby Club Med®.

---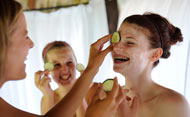 Juniors Club Med® (From 11 to under 18 years old)
Included in your package
Teens, autonomy and festivities.
During school vacations, it is one of Club Med's classics for teens, they are separated into two age groups.

Club Med proposes everything but imposes nothing.A real state of mind that the tweens and teens love. Junior's Club Med offers them a place to meet and take part in the resort activities as they wish.

Access conditions :
Duration : Every day
Minimum age : 11 year(s)
Maximum age : 17 year(s)
From 11 to under 18 years old



Teen agers are under the responsability of the GOs only during the organized activities.
Proposed during school vacations

---
Hotel services for your well being
BABY FEEDING ROOM
BABY FEEDING ROOM
Open 24 hours a day, it provides all the ustensils necessary for preparing meals: mixer, steriliser (provided only on request), microwave, fridge, bottle warmer (systematically provided in the room for the G.Ms® who have reserved a Baby Club Med® or Club Med Baby Welcome® service) and additional products such as mineral water, fruit, full-fat and semi-skimmed long-life milk (formula not provided), soya milk, yogurts.
BABY CORNER
BABY CORNER
This baby corner, located in the main restaurant of the resort, proposes suitable meals for children (sweet and savoury baby food with the ustensils necessary for preparing meals).
BABY RESTAURANT
BABY RESTAURANT
Adapted to the nutritional needs of children, the meals are created by a team of specialist chefs from the Restaurant. This Baby Restaurant is located in the Baby Club Med. At the Baby Restaurant, the G.O® takes on the entire responsibility of lunch but parents can share this time with their child(ren) if they wish.
BABY SITTING*
BABY SITTING*
To fully enjoy a moment of complete freedom, take advantage of the baby-sitting service. Reservation on site, subject to availability, at the reception (at an extra cost).
CLUB MED BABY WELCOME® (FROM BIRTH TO 23 MONTHS OLD)
CLUB MED BABY WELCOME® (FROM BIRTH TO 23 MONTHS OLD)
The little darlings feel right at home thanks to this service, included in your Package. Everything has been thought of as concerns the babies' comfort and the parents' well-being. Available in the room: baby bed, baby bath, changing table, high chair (on request) bottle warmer, strollers.

A baby corner is also available in the main restaurant to prepare the baby's food.
PLAYGROUND
PLAYGROUND
The playgrounds, which are separate from the supervised children's facilities, are accessible to young children accompanied by their parents.
PYJAMAS CLUB®*
PYJAMAS CLUB®*
Leave your children in the experienced and trained hands of our G.O staff. This group babysitting is done within the Childcare facility and supervised by our trained GO's. This is a downtime for the little ones who will lie back and listen to stories or watch a movie before heading back to bed with mom and dad.
CHILDREN'S RESTAURANT
CHILDREN'S RESTAURANT
Sirena, the children's restaurant. This restaurant, located within the Mini Club Med®, is open for all meals. An activity program is offered at meal times.
---
Exclusively for your children
"Teen Spa"*
"Teen Spa"*
The Club Med Spa by COMFORT ZONE opens it's doors to teens.
A specific menu of beauty treatments (no massages**) is available at certain times to get them to discover the world of well being.
Booking on site only.

**For your information, our massages are non medical and non paramedical. They are well being treatments and non therapeutic. The word "massage" can also mean a body sculpt technique, done by our professional practitioners or our beauty therapists

Access conditions :
Minimum age : 11 year(s)
Maximum age : 17 year(s)

Petit Basket
Petit Basket
A half hour lesson with equipment, facilities and method devised specifically for children.

Access conditions :
Minimum age : 3 year(s)
Maximum age : 4 year(s)
Min participant : 48
Max participant : 72

Petit Chef Program
Petit Chef Program
We offer children a unique and fun learning experience. Kids will be able to learn basic cooking techniques, kitchen safety, and how to follow recipe directions. They will also learn how to help Mom and Dad in the kitchen, and even teach them a few things! Program also includes a variety of nutritional tips inspiring ideas on how to make healthy eating choices. Classes of up to 12 kids will create exciting dishes under the supervision of our Club Med Chefs. After making the food, the kids will be able to sit and eat what they prepared, and later take the recipes home. This fun cooking class is designed for kids 6 years of age through 10.

Access conditions :
Minimum age : 4 year(s)
Maximum age : 10 year(s)

Petit Golf
Petit Golf
A half hour lesson with equipment, facilities and method devised specifically for children.

Access conditions :
Minimum age : 8 year(s)
Maximum age : 9 year(s)

Petit Tennis
Petit Tennis
Through role play, children aged 4 to 6 get to learn tennis the fun way, at Mini Club Med®.

Access conditions :
Minimum age : 3 year(s)
Maximum age : 4 year(s)

Zumba kids
Zumba kids
Gymnastics for children

Access conditions :
Minimum age : 4 year(s)
Maximum age : 10 year(s)

---
* At an additional charge