Access conditions
Family Resort welcoming children of all ages, with children's club facilities from the age of 4 months.

In the swimming pool, children under 3 who are not yet potty-trained must wear a disposable swim nappy.

This resort offers childcare that suits your child's age
>
Baby Club Med® (from 4 months to 23 months old)
>
Petit Club Med® (from age 2 to 3 years old)
>
New, Mini Club Med® (4 to 10)
>
New, Juniors' Club Med (11 to 17)
The package includes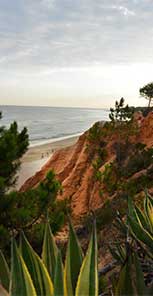 Accommodations

Accommodations: you can choose from a wide variety of classic or deluxe rooms and suites according to your personal preference or depending on your need.

> More Information
Childcare & children's programs

With the benefit of over 40 years' Club Med experience behind it, our Resort offers innovative clubs for children:

• Dedicated areas specifically designed for their needs, and equipment designed with a view to comfort and safety

• G.O®s with a passion for their job(1)

• Numerous activities for all ages: sport, creative activities and games for the different age groups

• Opening hours that allow parents to make the most of their stay, and respect the children's desires and sleeping patterns

NEW: Da Balaia Club Med has now a new Mini Club Med® and Juniors' Club Med.


For information: the children's clubs are open all week, except Sunday.

(1)In France, G.O®s with a BAFA (State diploma for youth group leaders) or childcare qualification, depending on the age of the children; in other countries, an equivalent local diploma or relevant experience.


> More Information
Club Med Baby Welcome

Everything for your baby's comfort: high quality baby equipment and suitable food for babies up to 23 months.

> More Information
Sports & Activities

Free access:
Volleyball, Mini soccer, Cardio training room

Group lessons for beginners:
Archery school, Aquadynamic, Pilates

> More Information
Leisure

Bridge Lounge, Bocce Ball, Table tennis, Crazy Golf, Live music, Quiet pool, Children's pool, Swimming pool, Lounge and festive evenings.

> More Information
Restaurants & Bars

Gourmet dining and premium beverages: a variety of dining options are at your fingertips for breakfast, lunch, dinner and any time in between. Quality alcoholic and non-alcoholic drinks* are included.
*Except for Champagne, VSOP and XO spirits, some premium brands, wine list, canned and/or bottled drinks and mini-bar, which are at an extra charge.

> More Information
Transport package

Your package includes: round trip flights and transfers to the Resort.