Cherating Beach
Malaysia Asia & Indian Ocean
Resorts with children's/teens' clubs: Families, couples, friends
Flying trapeze
Sailing
Spa & Wellness
Eco Nature Village by Club Med
Wellness Centre
Located next to the pool, a calm and relaxing area offers you: • 3 individual treatment rooms • 3 duo treatment rooms

There are places outside where the trade winds gently blow, and others indoors, like in the warm atmosphere of a comfortable treatment room, where the feeling of being in another world is so intense that you won't ever want to leave. In these gentle havens, you can at last make time for yourself, without cutting yourself off from the rest of the world or the many activities on offer in this Resort.

Benefit from the wholesome goodness of ethnic, innovative or more traditional massages**, and pampering skincare treatment for the face and body. New moments of harmony to help you make peace with your body and let your mind drift gently downstream...
OUR ALL-INCLUSIVE PACKAGES
We can also offer you:
> Whirlpool bath
You'll find :
• 1 whirpool bath.

A moment of sheer relaxation thanks to the relaxing, massage effect of a bath with wonderfully hot, bubbling water.
Balinese massage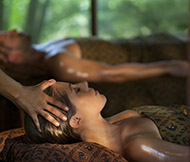 Relaxation A moment of sheer relaxation.
1 treatment • 1 Traditional Balinese Massage (choice between 4 different aromatic oils (50')
> Page top
---
Body & Soul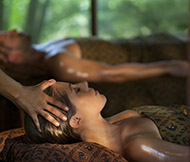 Relaxation A package with truly revitalising and regenerating treatments for body and mind, for a totally relaxing vacation.
8 treatments
• 1 Traditional Balinese Massage (50') • 1 Reflexology Session or 1 Asian Facial Massage with Traditional Skin Treatment (30') • 1 Hot Stone Massage (50') • 1 Aromatherapy Floral Foot Bath (5') • 1 Body Scrub (40') • 1 Aromatherapy Floral Bath or Herbal Steam (15') • 1 Balinese Massage (50') • 1 Facial or Foot Massage (25')

> Page top
---
Harmony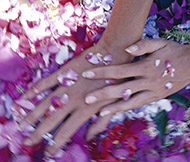 Beauty Radiant skin and a well-nourished body help restore balance and peace of mind.
4 treatments
• 1 Aromatherapy Floral Foot Bath (5') • 1 Body Scrub (40') • 1 Aromatherapy Floral Bath or Herbal Steam (15') • 1 Balinese Massage or 1 Traditional Asian Facial (50')
> Page top
---
Hot Stone massage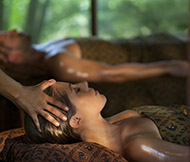 Relaxation The heat of the stones procures a magical sensation of relaxation and wellness.
1 treatment
• 1 Hot Stone Massage (50')
> Page top
---
Pure Indulgence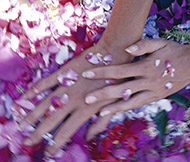 Beauty An unforgettable combination of ancestral Asian beauty secrets to restore radiance to your skin and relax your mind.
5 treatments • 1 Aromatherapy Floral Foot Bath (5') • 1 Body Scrub (40') • 1 Aromatherapy Floral Bath or Herbal Steam (15') • 1 Balinese Massage (50') • 1 Face or foot Massage (25')
> Page top
---
Pure Natural Facial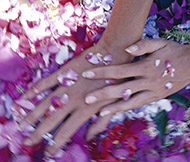 Beauty In pure Asian tradition.
1 treatment • 1 Massage with Traditional Asian Facial (50')
> Page top
---
Reflexology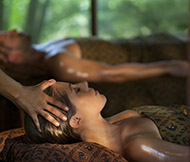 Relaxation Reflexology is a holistic method that includes massage and pressure on the strategic points of the feet, to help the body regenerate itself.
1 treatment • 1 Reflexology session (50')
> Page top
---
Regeneration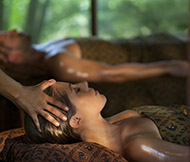 Relaxation Discover new sensations every day, a source of intense wellbeing.
16 treatments • 1 Traditional Balinese Massage (50') • 1 Réflexology Session or 1 Asian Facial Massage with Traditional Skin Treatment (30') • 2 Hot Stone Massages (50') • 2 Aromatherapy Floral Foot Bath (5') • 2 Body Scrub (40') • 2 Aromatherapy Floral Bath or Herbal Steam (15') • 2 Balinese Massages (50') • 2 Facial or Foot Massages (25') • 1 Spa Manicure (50') • 1 Spa Pedicure (50')
> Page top
---
Spa Sampler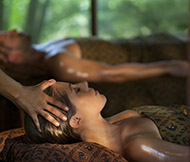 Relaxation For wellness of body and mind.
2 treatments • 1 Traditional Balinese Massage (50') • 1 Reflexology Session or 1 Asian Facial Massage with Traditional Skin Treatment (30')
> Page top
---
You can reserve our Spa packages at the time of reservation
* At an additional charge