Club Med Awards & Accolades
With millions of dollars invested in renovations worldwide in recent years, Club Med has spared no expense to ensure you the stay of your dreams and your feedback continues to confirm our every step. Our upscale transformation has consistently led us to be rated among the best based on user reviews.

It's not only our guests that have been talking about the new Club Med. The experts agree that there's never been a better time to become part of the Club Med family. Now, we simply want to say thank you. This year, 26 Resorts have been awarded with the TripAdvisor's 2015 Traveler's Choice Award. Every day, over 1.4 million Facebook users worldwide share their Club Med love, their vacations snapshots and experiences each day.

With addictive and decadent culinary delights, enlightening excursions, and sensual spa treatments, it's easy to see why Club Med has the best loyalty rate and our customers join us time after time to form vacations memories that last a lifetime.

That is what makes us the Most Loved Vacations Brand!


Trip Advisor's 2015 Traveler's Choice Award
Certificate of Excellence 2015
Trip Advisor's Hall of Fame
Travy Awards
Family Vacation Critic Favorite
Best 2015 Hotels
World Ski Awards
Millions of reviews, nothing but the best! TripAdvisor, the world largest travel website, has awarded 26 of our resorts with the 2015 Travelers' Choice Award. The award honours the world's best resorts based on the reviews of those who experienced them to the fullest. And that's you.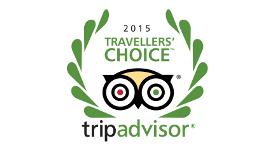 BEST RESORTS IN MEXICO & THE CARIBBEAN

#4 - Top Hotels for Families in Mexico
The ideal resort for families with babies & children of all ages.


Cancun Yucatan, Mexico
#8 - Top Hotels for Families in Mexico
A family resort rich in history, culture and sports, transformed with modern allure.
Turkoise, Turks & Caïcos
#1 - Best Island of 2015
The Travelers' Choice Island in the world is Providenciales, where our resort is located.
BEST RESORTS IN ASIA


BEST RESORTS IN EUROPE


BEST SKI RESORTS IN EUROPE


BEST RESORTS IN AFRICA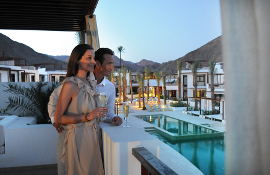 #22 - Top 25 Hotels for Families in the World
#9 - Top 25 Hotels in Egypt
#10 - Top 25 Hotels for Service in Egypt



17 of Club Med resorts are now on TripAdvisor's Hall of Fame ! Indeed, they have recieved the Certificate of Excellence 5 year in a row !

Club Med Buccaneer's Creek, Martinique
Club Med Columbus Isle, Bahamas
Club Med Ixtapa Pacific, Mexico
Club Med Bintan Island, Indonesia
Club Med Cap Skirring, Senegal
Club Med Da Balaia, Portugal
Club Med Gregolimano, Greece
Club Med Hokkaido, Japan
Club Med Kani, Maldives
Club Med Kemer, Turkey
Club Med La Plantation d'Albion, Mauritius
Club Med La Pointe aux Canonniers, Mauritius
Club Med Les-Deux Alpes, France
Club Med Palmiye, Turkey
Club Med Sinai Bay, Egypt
Club Med Tignes Val Claret,France
Club Med Peisey-Vallandry, France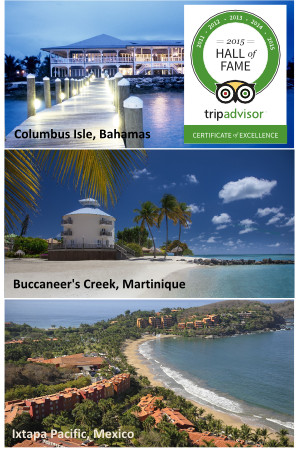 Bali, Indonesia has just been awarded with a Travvy Award for Best Resort Asia. The annual Travvy Awards, presented by travAlliancemedia, recognize the highest standards of excellence in the industry today and honor travel companies, travel products, travel agencies and destinations for their outstanding achievement.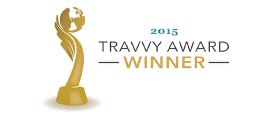 Club Med Cancun Yucatan has been named a 2015 Family Vacation Critic Favorite, by the TripAdvisor's family travel site. Award recipients have been personally vetted by Family Vacation Critic's team of experts, and have also received high ratings from family travelers.
Two of our luxury resorts, Buccaneer's Creek, Martinique and La Caravelle, Guadeloupe joined the U.S. News & World Report "Best Hotels" ranking for 2015. The "Best Hotels" ranking is done measuring resorts reputation among travel experts, guest reviews and hotel class ratings. Discover our wonderful beach resorts and escape to paradise.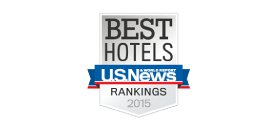 Val Thorens has been elected for the second consecutive year the World Best Ski Resort at the World Travel Awards 2014. More than 1 million peoples among 127 nationalities have voted to reward this beautiful resort and all the local partners, including our resort Val Thorens Sensation.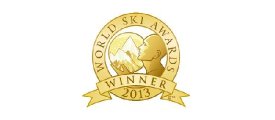 SEARCH A RESORT
SEARCH BY SINGLE CRITERIA
By destination

By children's club

By available dates

By activities

By comfort level

By price bracket