Club Med Exclusive Collection
Club Med has invented a new luxury way of living together in a warm and elegant spirit: exceptional destinations, customised, exclusive services, original activities, interiors designed by international names in the warm-hearted spirit the Club is renowned for. Discover an exceptional new luxury experience with our 5-T Resorts & 5-T Luxury spaces : Club Med Exclusive Collection.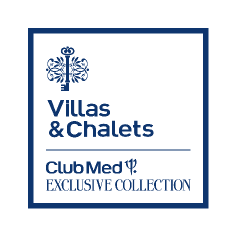 Experience the Villas located in beautiful Mauritius and on the Turkish riviera for a unique personalized stay. For the mountain lovers, discover the cosy Chalets-Appartments in Valmorel. Enjoy the best of all-inclusive vacations : private pool, unlimited golf, tailormade family services, access to all the services in the 5T Resort.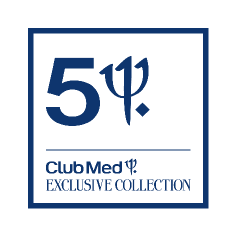 Experience the privilege of Club Med Exclusive Collection in 5-Trident resorts and 5-Trident luxury spaces within our 4T Resorts combining luxury comforts, quality services and exclusive elegance in dream locations. A unique luxury experience.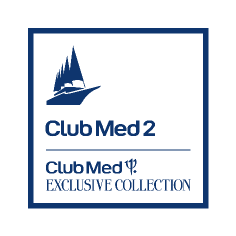 This magnificent 5 mast vessel, in the category of Club Med's 5 trident resorts, offers comfort and refinement. This sailing ship combines discovery, sport and relaxation in a stylish and relaxed atmosphere.
Exceptional destinations
In the most beautiful places on earth, Club Med has teamed up with famous designers to create unique, contemporary spaces. Their sensitivity and inspiration has interpreted the Club Med Spirit all over the world.
Exclusively intimate
Make sure your stay bears the stamp of elegance and wonder, in spaces that ensure you of privacy and inventivity, for you and yours.
Delightfully gourmet
The many-faceted flavours of Club Med include gourmet dining, room service for breakfast, champagne served from 6 pm, friendly, personal service and attention.
Tailored just for you
Concierge service, private transfer, moments of relaxation and discovery designed to suit your own needs and desires – we provide exceptional services that make you exceptional people.
SEARCH A RESORT
SEARCH BY SINGLE CRITERIA
By destination

By children's club

By available dates

By activities

By comfort level

By price bracket